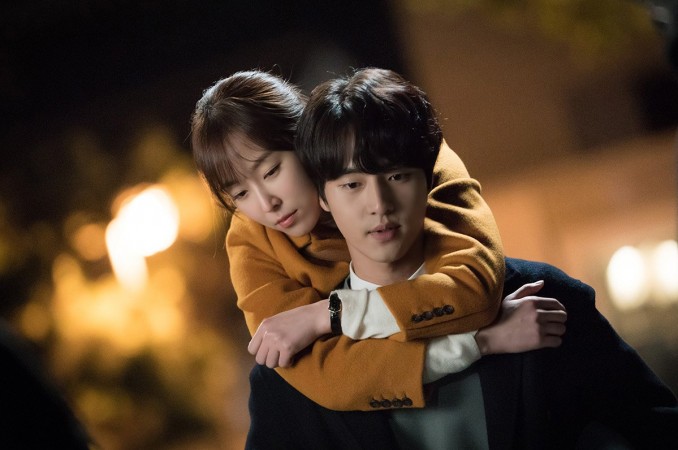 Temperature Of Love took its viewers through an emotional roller-coaster of events in episodes 29 and 30. The biggest question of the hour is if On Jung Sun will give up on Lee Hyun Soo.
Chef On Jung Sun is still not sure about his relationship with screenwriter Lee Hyun Soo. The chef made it clear by telling his father that he never thought of marrying her.
It is true that the chef is in love with the screenwriter and he needs her by his side. But he is afraid of hurting her mainly because he grew up seeing his abusive father.
Also read Because This Is My First Life episode 11 preview: Yoon Ji Ho, Nam Se Hee to become power couple?
The chef believes that he will be like his father one day. That's why he is not interested in taking his relationship with the screenwriter to the next level.
In the meantime, On Jung Sun also knows that he may lose the screenwriter forever if he does not act quickly. So, it remains to be seen if he will give on her.
After seeing Park Jung Woo happily interacting with the family members of Lee Hyun Soo, the chef might realise that her parents will never accept him as their son-in-law.
In episodes 31 and 32 of Temperature Of Love, the viewers will probably see On Jung Sun calling it quits with the screenwriter to rekindle their friendship with Park Jung Woo.
Elsewhere, screenwriter Ji Hong is trying hard to win back the trust of chef Choi Won Joon. But the chef is gradually falling for his colleague Lim Soo-Jung, who has a secret crush on him.
Korean drama lovers will have to wait until next Monday to know more about the onscreen couple since SBS is yet to release the preview of episodes 31 and 32. In the meantime, you can watch the first 30 episodes online here, in case you missed it.