Temperature Of Love, the SBS romantic comedy-drama, will be back with episodes 13 and 14 next Monday, October 9, at 10 pm KST. These episodes will revolve around the love triangle between Lee Hyun Soo, On Jung Seon and Ji Hong Ah.
After winning the HNC writing competition, the aspiring screenwriter was planning to celebrate her victory with the chef. She was really furious to hear from him that he wants to spend time with her best friend. So, she reaches out to the female lead's doorsteps to confront her.
The viewers get a glimpse of what will happen to the onscreen couple through the promo for next week. It shows the female lead asking her friend, "Are you doing this because of Jung Sun?" and she replies, "Do you not care about how I feel because Jung Sun likes you? Are you so crazy about a man that you would choose over our friendship?"
Also read Watch While You Were Sleeping episodes 5, 6 online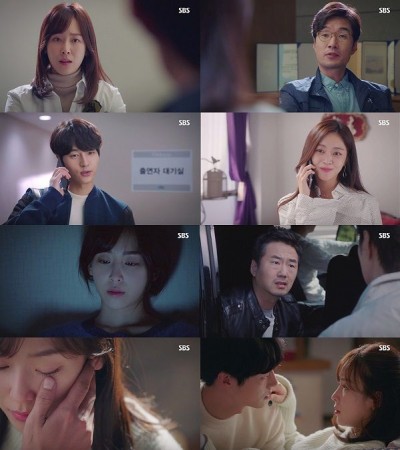 Then Ji Hong Ah meets On Jung Seon and asks him, "Why are you choosing her over me?" So, he calmly informs her, "Did I ever ask you to do something for me? I do choose Hyun Soo over anyone. Don't try to guilt me anymore."
The female antagonist then plans her move against Lee Hyun Soo. She meets the assistant writer and offers her a pay hike to work with her. She also tries to impress Park Jung Woo. "Did you get a chance to read it? I have to get at least a dime more than Hyun Soo," she tells him and he informs her that it's not possible.
So, it remains to be seen if Lee Hyun Soo will choose Ji Hong Ah over On Jung Seon by breaking up with him. Korean drama lovers will have to wait until next Monday to know more about the onscreen couple since SBS is yet to release the promotional photos for episodes 13 and 14. In the meantime, you can watch the first 12 episodes online here.