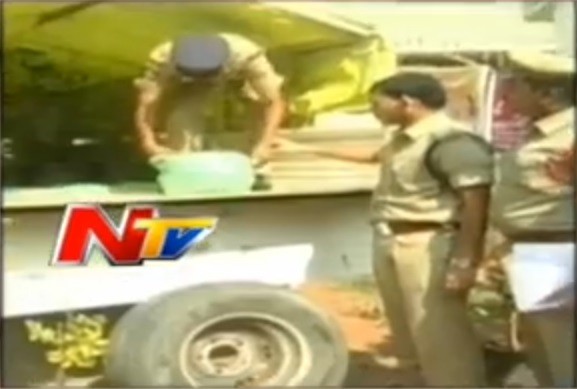 Telugu film producer Sushank Reddy was arrested by Hyderabad police after he was allegedly found dealing drugs with two Nigerian peddlers on Saturday, 21 February.
The West Zone police of Hyderabad reportedly raided Reddy's office in Film Nagar on Saturday night and the producer was caught in a transaction with the two Nigerian nationals.
The police are said to have recovered 80 grams of cocaine during the raid. A case has been registered against the producer and he, along with the two Nigerian nationals and a businessman, has been arrested.
The police suspect that the two Nigerian nationals have connections with many more celebrities in Telugu film industry and all the four are now being interrogated.
Meanwhile, the police are also going through the call details of the drug peddlers and are likely to arrest few more people in this connection.
This is not the first time that a drug case has dogged the Telugu film industry.
Back in August 2010, actor Ravi Teja's brothers Raghu Babu, Bharat and their friend Naresh along with a Nigerian national were arrested in connection with alleged drug dealings in Hyderabad. The Banjara Hills police had also seized approximately 50 grams of cocaine from them.