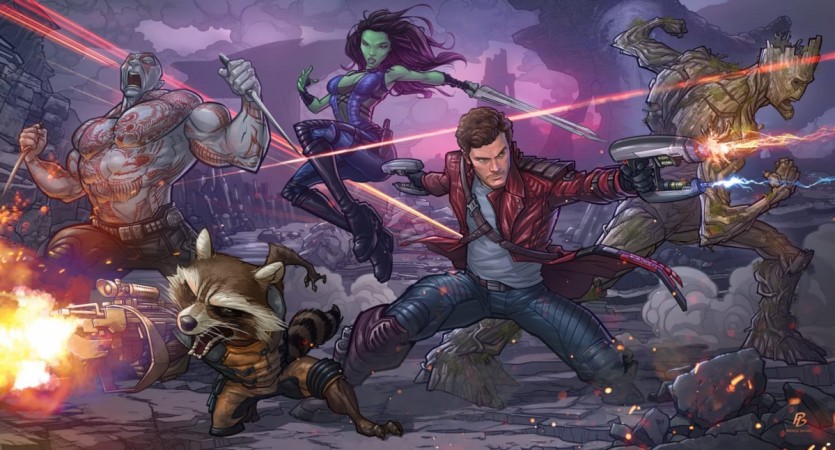 Award-winning video game maker Telltale announced on December 1 that Marvel's Guardians of the Galaxy is getting its own series at the Game Awards.
The Telltale series will span for five episodes, and the first instalment will debut digitally on consoles, PCs, and mobile devices in 2017. Along with it, a Season Pass disc will also be available in the market that will include the first episode.
Kevin Bruner, the co-founder and CEO of Telltale said in a statement: "The energising blend of humour, emotion, teamwork, and full-on sci-fi action-adventure of the Guardians provides an enormously satisfying space to explore through Telltale's unique style of interactive storytelling."
Players will be seen taking on multiple roles throughout the game. Bruner further added, "players will take on multiple roles within the ragtag band of heroes, and take the pilot's seat in directing their escapades around the universe."
"Marvel's Guardians of the Galaxy: The Telltale Series fully showcases Marvel and Telltale's rich legacy of storytelling, and fans will find themselves immersed in an original, character-driven narrative. As part of our strategy to establish a new standard for Marvel games, this is certainly among the great titles to come," said Jay Ong, Marvel Games & Innovation senior vice president, in a statement.
No release date has been revealed yet by the video game making company. Telltale announced its partnership with Marvel way back in 2015, but they have not confirmed if this will tie into the Marvel Studios or be an entirely separate story drawing from the comics.
Watch the teaser below.