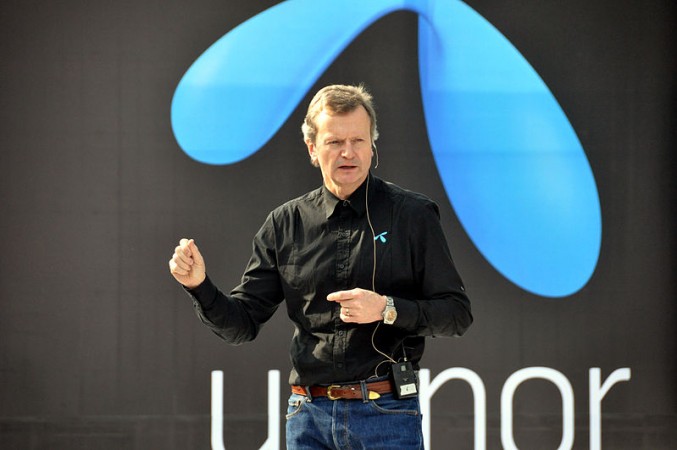 Norwegian multinational telecom firm Telenor has announced that it will invest ₹780 crore to acquire the rest 26 percent of its Indian subsidiary Telewings Communication, known as Uninor.
It will acquire the remaining stake from Sudhir Valia controlled Sun Pharma, held by Lakshdeep Investments. Meanwhile, Telenor has applied to The Foreign Investment Promotion Board (FIPB) to get FDI clearance.
"An application has been filed with the Foreign Investment Promotion Board (FIPB), seeking approval for an additional investment of R780 crore to raise ownership in Uninor to 100%," Telenor said in a statement.
"This year, Uninor has announced an additional investment of Rs 500 crore towards expansion of its network and distribution infrastructure by 30 per cent," it added.
Moreover, Uninor services is distributed in seven states, with over three crore customers in each state, including Uttar Pradesh, Bihar, Jharkhand, Maharashtra, Goa, Gujarat and Andhra Pradesh. However, it has discontinued operations in 6 states in the past one or two years.
"Uninor has now emerged as the fourth largest mobile operator by both customer and revenues share in its best circles," Telenor added.
"We have always said we would like to increase our holding in the business and this further investment demonstrates Telenor's long-term commitment to India," Business standard quoted Sigve Brekke, executive vice-president of Telenor.
Uninor became a subsidiary of Telenor in 2009. It has recently come up with Internet Schemes; for instance, Facebook and Whatsapp subscription for 50 paise per hour with an aim to expand its business in India.
But Uninor is said to have had bank loan provisions with poor liquidity, which resulted in dependence in additional funding to run the firm.
Consequently, it had to shut down operations after its 122 licences were cancelled by the Supreme Court in 2012, including Uninor. Later in 2012, Uninor managed to win back licences and spectrum in six circles across India.
According to their recent report, Telenor services are among the top performers on Dow Jones Index with 33,000 employees worldwide.
In the first quarter of 2014, Telenor group reported $4.4 billion revenue. It has strong foot hold in European and Asian markets, with market capitalisation of $33.08 billion. Stock price of Telenor recorded $71.7 (INR 4279) with $1.51 decline on June 13.