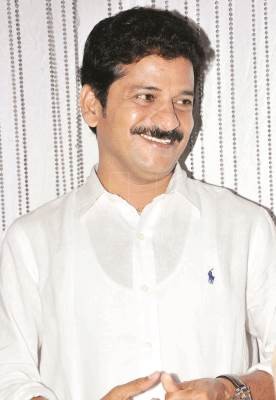 Telangana state Congress working president Anumula Revanth Reddy was arrested on Tuesday from his residence in Kodangal ahead of caretaker Chief Minister and Telangana Rashtra Samithi (TRS) chief K Chandrashekhar Rao's election rally in Vikarabad district.
Revanth Reddy was arrested by the police during the wee hours to prevent any unusual events from taking place during KCR's rally that was going to take place in Kosgi, Kadangal. He was then shifted to an unknown location.
Earlier this year, Reddy had joined Congress after quitting Telugu Desam Party (TDP). He was contesting as a Congress candidate for the upcoming 119-member Telangana Assembly from Kodangal constituency.
Reddy had protested against the alleged police raids conducted on his associates to search for unaccounted money and had called for a shutdown. He also threatened to disrupt the chief minister's event that was going to happen in the town.
According to Reddy's wife Geetha, police broke the front door of their house and barged into their bedroom around 3 am and took him by force. They also took custody of his brothers, gunmen and watchman, but the watchman and gunman were later let off near Parigi, about thirty kilometres away from Kodangal.
The Election Commission (EC) had also issued a notice to Reddy for his threat. On Monday, a complaint was lodged by TRS candidate Patnam Narender Reddy to the Director General of Police (DGP) Mahender Reddy and Telangana chief electoral officer Rajat Kumar, alleging that Reddy would create law and order problems in the area during KCR's visit.
The police imposed prohibitory orders in the town following the EC instructions under the Code of Criminal Procedure (CrPC) section 144 to prevent any untoward incident during the rally.