A few months back, some senior Congress leaders from Telangana spilled the news that a 'Baahubali' would be coming to their party soon. They couldn't apparently hold back their excitement over it.
On October 31, Revanth Reddy, the former Telangana TDP (Telugu Desam Party) working president, called on Rahul Gandhi, AICC (All India Congress Committee) vice president, on Tuesday and officially joined the party in New Delhi. Also, Telangana Congress president Uttam Kumar Reddy graced the occasion.
Before joining Congress, Revanth Reddy had met TDP president and Andhra Pradesh chief minister Chandrababu Naidu in Vijayawada on October 28 to offer his resignation. He also resigned as MLA from Kodangal. In his first public address at his constituency after quiting TDP, he was all praise for the AP CM for providing him a launchpad in mainstream politics.
While the Telangana's TDP leaders started maligning the estranged leader as a traitor, the state Congress camp is visibly elated and received the young gun with open arms.
The 47-year-old leader had on several occasions made it clear that his sole aim is to bring down the present TRS (Telangana Rashtra Samithi) government which he alleged as nothing but a family affair of "four members of a family controlling the entire state," referring to the K Chandrashekhar Rao dispensation.
On Tuesday, along with Revanth, nearly 45 leaders including Seethakka, Vemu Narender Reddy and former MLAs, MLCs joined the Congress party.
Why Congress the right platform for Revanth
After the new state of Telangana was carved out of erstwhile Andhra Pradesh on June 2, 2014, people voted the TRS to power. The people's mandate for the TRS was also in recognition for spearheading the separate statehood movement.
The face of the movement K Chandrashekar Rao and his allies were successful in branding TDP as an 'Andhra party' (coastal Andhra) and the popular narrative was Andhra leaders looted Telangana for more than six decades.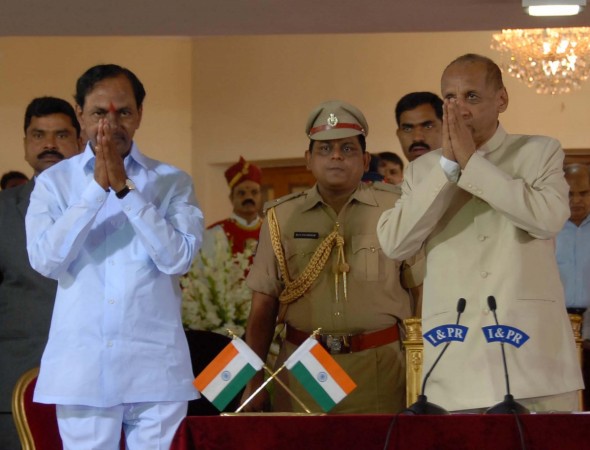 By instilling this emotion deep into the voters' hearts, the TRS managed to enjoy a home team advantage and weaken the opposition. It further lured 12 of the 15 TDP MLAs into their fold, reducing the party's representation in Assembly to a mere two.
The only other political alternative in the near future in Telangana is Congress. The grand old party has been trying to bank on the sentiment that it was their government at the Centre that passed the bill for creating the new state.
Therefore, for a grassroots leader like Revanth, Congress would be the right platform to launch a blitzkrieg against the TRS.
Caste calculus
The chief ministers of the undivided Andhra Pradesh hailed mostly from either Kamma or the Reddy community, both dominant castes in south India. After the new state was formed, K Chandrashekar Rao, who is a Velma, another upper caste, became the first chief minister of Telangana. However, of late, Reddys are said to have grown disgruntled and desperately want to regain their influence in the corridors of power.
According to some reports, even BJP president Amit Shah tried to tap in on the opportunity by giving lucrative positions to leaders from this community in the saffron party's Telangana unit.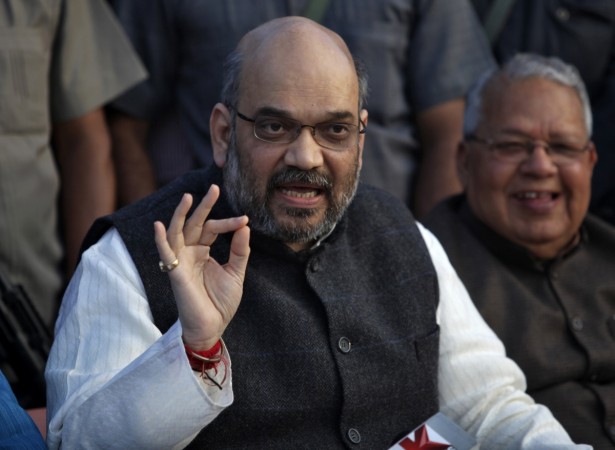 It's well known that Congress is a party of Reddys and Revanth's addition fits perfect.
The TDP, since its inception, was known to enjoy the support of OBCs, though top posts mostly go for Kammas (NT Rama Rao and Chandrababu Naidu).
The task ahead for Congress is to get their support. It is to be seen if the party can get on board well known BC leader R Krishnaiah, currently a Telugu Desam MLA from LB Nagar.
Kodangal bypoll and TRS 'popularity'
The TRS has been winning almost every byelection and municipal elections with a clear majority and its cadres kept time and again boasting that 2019 assembly polls will be a clean sweep with near nil opposition.
Unlike other TDP MLAs who defected to the TRS without quitting from their elected post, Revanth Reddy resigned as MLA before joining the Congress. It also reflects his high confidence that he could emerge victorious in Kodangal anytime. With byelections in six months, TRS is planning to field old warhorse Gurunath Reddy against Revanth.
If the TRS manages to win Kodangal, there is no looking back. But early reports suggest that Revanth enjoys a massive popularity and it's an uphill task to defeat him. Also, the bypoll which will be months away from the 2019 assembly elections, will also mirror the voters' mood.