Bharti Airtel plans to launch its own VoLTE (a 4G voice network) service by March 2018, and it is working with phone makers on new low-cost 4G feature phones, Gopal Vittal, chief executive and managing director of Airtel said during a call with analysts.
Last Friday, Reliance Jio announced the launch of the JioPhone, a 4G feature phone that the firm plans to make available to users, effectively for free by September this year.
Airtel's move to launch the VoLTE service is seen as a counter to Reliance's JioPhone. However, Airtel does not see JioPhone as a huge threat. "We believe that this (JioPhone) could propel the launch of cheaper phones in the market and that is something that we embrace," Vittal, said.
Earlier this week, on Tuesday, Airtel announced that its net profit declined by 75 percent to Rs367 crore for quarter ended on June 30 from Rs1,462 crore for the corresponding quarter last year.
India's top telecom operator, Airtel posted smallest profit since December 2012, as a result of the price war sparked by Reliance Jio.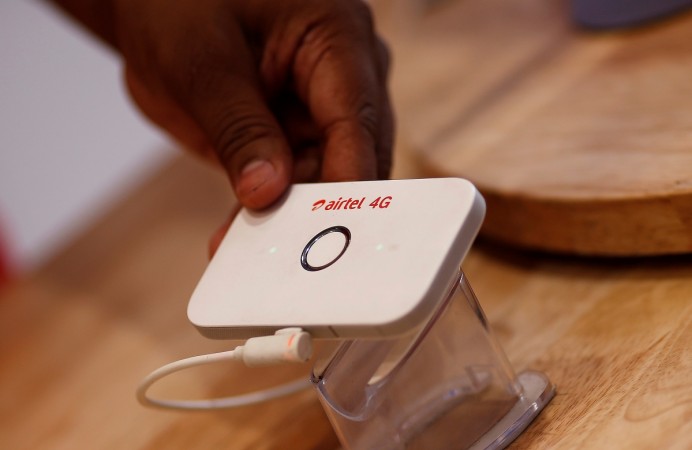 Price wars and stiff competition have sparked off consolidation in the telecom industry, with Vodafone Group's Indian unit and Idea Cellular merged operations earlier this year. Bharti Aritel has also taken over the operations of Norwegian telecom company Telenor in six Indian states.
At the moment, Airtel does not want to react to JioPhone as it does not want to subsidize and manage inventory, Vittal said, but it will intensify bundling and expects device makers to come up with feature phones, which have 2G, 3G, 4G and dual sim facilities.
"We have no intention to get into subsidising devices and running the inventory as if we own them. There is a difference between subsidizing and bundling. We have done that on the smartphone side for many years. We will continue to look at bundling," Vittal said.
During the analyst call, Airtel executives also said the company will look to monetise the roughly 10% stake its wholly-owned subsidiary Nettle Infrastructure holds in its tower unit Bharti Infratel Ltd. The management did not offer a timeline for the process.