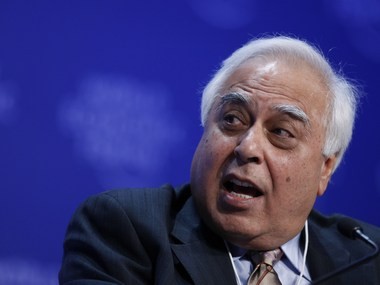 The Telecom Minister Kapil Sibal on Monday said that the mobile users in the country would be free from paying roaming charges from 2013.
"Our secretary has told you that it will be free from next year," Sibal told Press Trust of India on the matter of proposed National Telecom Policy (NTP) 2012. He was speaking on the sidelines of India Internet Governance Conference in New Delhi.
First approved by the Cabinet in May 2012, the "all India free roaming" was one of the proposals framed to take off the roaming charges, allowing mobile subscribers to use one number even when while travelling across the country. At present, Indian mobile service providers are charging ₹1 and ₹1.5 for incoming and outgoing calls respectively. The implementation of NTP 2012 will evade these charges.
The move will relax the stringent licensing policy of Indian telecoms, including the unified license guidelines, which the Department of Telecom (DoT) will soon work on. The department is presently working on the Notice Inviting Application for the upcoming spectrum auction.
"We are first going to attend to all issues linked to auction. The moment NIA is issued this week, we will focus on UL. After a detail of full UL is worked out, the modalities for free roaming will follow," said R Chandrashekhar, Telecom Secretary told the news agency.
Meanwhile, it was learnt that the finance ministry of India has asked DoT to submit the rough draft of the said proposal.
"DoT has been requested to indicate the roadmap and timeline for implementation of the decision regarding 'one nation-free roaming' to this department at the earliest," a source was quoted as saying.
Though mobile subscribers would be free of roaming charges next year onwards, tariffs may rise as a result. Rajan Mathews of the Cellular Operators' Association of India (COAI) said that adjusting tariffs during a shift from regional calling patterns to national calling patterns is a common practise in several countries, First Post reported.
"Yes, tariffs may get adjusted but then, no one price fits all and tariff options will continue to remain available to consumers," Mathews said.