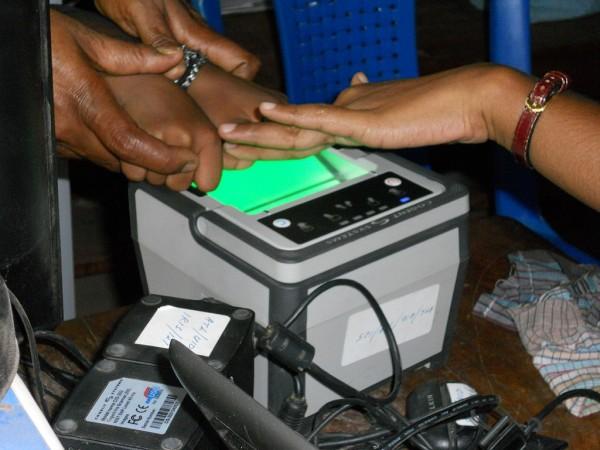 The Department of Telecommunication (DoT) on Wednesday (March 21) extended the time limit for re-verifying mobile numbers through Aadhaar till the time the Supreme Court delivers its verdict on an ongoing case on the validity of Aadhaar and its enabling law.
"In compliance with the directions of the SC, the undersigned is directed to convey the approval of competent authority that the last date of re-verification of existing mobile subscribers through Aadhaar-based E-KYC process, is further extended till the matter is finally heard and the judgement is pronounced by the Hon'ble Supreme Court," the telecom department said in a release dated March 21.
"Further any communications/voice messages/SMS, which are to be sent by the licensees to their mobile subscribers regarding re-verification of mobile connections through Aadhaar based E-KYC process, shall not contain any last date for re-verification", the release added.
Hi! As per the recent update, Supreme Court has extended the deadline for verifying your Mobile with Aadhaar. Currently, new deadline has not been shared. We will let you know about the same once we receive an update on it. Thank you, Pankaj L

— airtel India (@airtelindia) 22 March 2018
The Supreme Court on March 13 extended the March 31 deadline for Aadhaar linking with bank accounts and mobile number, indefinitely.
Earlier the government had made linking of Aadhaar number issued by the Unique Identification Authority of India (UIDAI) compulsory for PAN cards, bank accounts, and mobile numbers.In December 2017, the court had extended the deadline for Aadhaar linkages to March 31.
Since then telecom companies were sending messages to customers alerting that mobile numbers need to be linked to Aadhar card before 31st of March 2018.
Making Aadhaar linking mandatory for mobile numbers and welfare schemes had stirred a controversy with many political parties opposing it. The questions of privacy and safety of Aadhaar data had also been raised before the court.