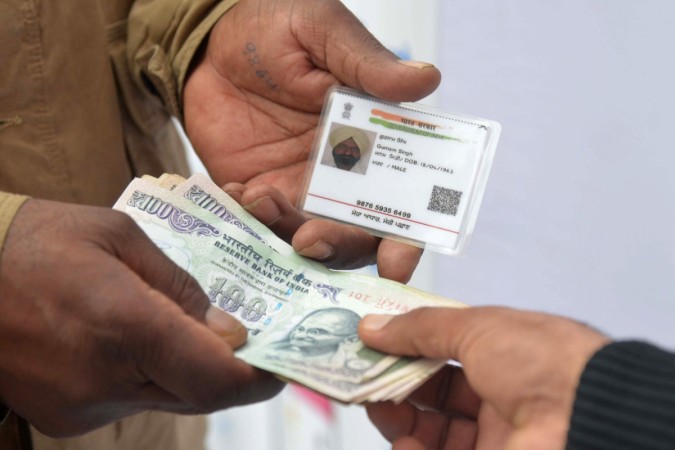 Now, updating Aadhaar details can cost you more. Unique Identification Authority of India (UIDAI), the Aadhaar card issuing authority, has announced that it will impose 18 percent Goods and Services Tax (GST) on updating the details on the card.
The government has already linked the 12-digit Aadhaar number with many official documents and welfare schemes and it is compulsory for availing many services and benefits offered by the state and central governments.
Read Also: How to check Aadhaar-bank account linking status online
The UIDAI tweeted recently that for updating information to Aadhaar card, the subscribers will now have to spend Rs 25 plus 18% GST.
Aadhaar Enrolment is FREE. Updation charges - Rs 25 + 18% GST, as applicable. If the center charges you more, DO NOT pay. Report to us by calling 1947 or writing to help@uidai.gov.in. We have zero tolerance for corruption or process violation. pic.twitter.com/60k5iMgaSJ

— Aadhaar (@UIDAI) 1 February 2018
If your Aadhaar card is having wrong details, you can correct the information given, including the name, date of birth, gender, changed address and email. Currently, the UIDAI charges Rs 25 for such updates or corrections.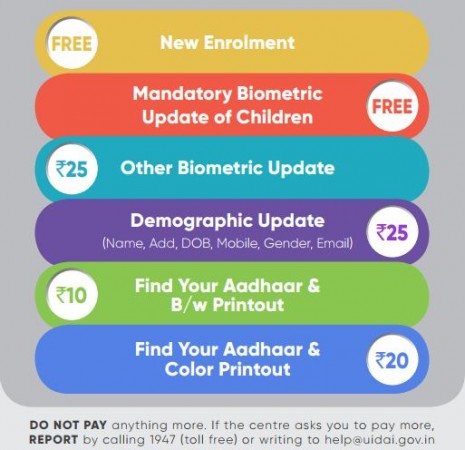 For biometric updates also, the UIDAI is charging Rs 25. New Aadhaar enrolment and biometric updating of children will continue to be free of cost.
You will have to pay Rs 10 for finding the Aadhaar number on the UIDAI website and for taking black and white printout. For finding Aadhaar and color printout, the fee will be Rs 20.
The authority has launched a toll-free helpline number for the Aadhaar holders. If the Aadhaar enrolment center demands more than the fee fixed by the agency, the Aadhaar subscribers can report it to UIDAI by calling 1947 or writing to help@uidai.gov.in.
The deadline for linking Aadhaar with the mobile phone, bank accounts, PAN card is March 31, 2018.