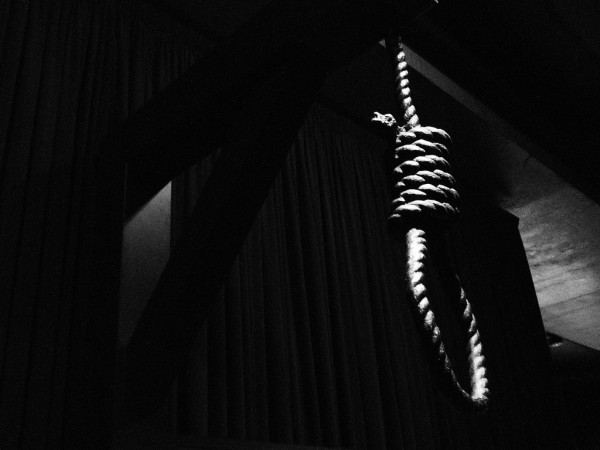 A second-year MBA student allegedly hanged herself in a private hostel in Telangana while she was on a video call with her boyfriend Dakshit Patel, on Saturday midnight.
The student has been identified as B Haneesha Chowdhary and was pursuing her course in Siva Sivani Institute of Management at Secunderabad's Kompally in Telangana.
The deceased hails from Anantapur in Andhra Pradesh, over 300 km from Hyderabad. She was at her hostel in Kompally when she decided to hang herself even as she was on a video call with one of her friends, IANS quoted police officials as saying.
Cops trying to ascertain reason behind suicide
Ravi Chandra, inspector of police, Petbasheerabad said, "She committed suicide by hanging herself from the ceiling in her hostel room. The incident came to light when her friend alerted the staff, who in turn informed the police."
"We are questioning her friend who was on call at that time. She was apparently homesick,'' a police official said.
However, the police gave a slightly different version to Zee News. The report said that the victim's "friend" expressed unhappiness over her attending a marriage.
"A minor argument broke out between them after which she seems to have told him that she was going to end her life," the police officer added.
Investigators said that they have recovered the victim's mobile phone and are trying to ascertain the reason behind the suicide.
The victim and Patel were in a relationship for quite a while, reports claimed.
This is the third case of student suicide reported from Hyderabad in less than a month's time. Earlier in this week, a minor girl from Hyderabad had committed suicide after she was allegedly harassed by her college teacher.
The victim's family had alleged that the 16-year-old was humiliated by the teacher who questioned her about her relationship with a friend, Kukatpally circle inspector was quoted as saying by DNA.
Another incident was reported from Hyderabad's BITS Pilani campus where a 21-year-old student of Electrical & Electronic Engineering (EEE) hung himself from the ceiling of his college hostel room. The police officials had hinted that poor performance in academics might have led him to take such an extreme step. However, no suicide note was found.
In an incident that may draw close parallels to the latest one, a 19-year-old shot himself in his head as he live-streamed the act to his girlfriend on a WhatsApp video call in January 2018. The boy, identified as Akash, had failed in the intermediate examination held in 2017and was under pressure to end his relationship with the girl, who is a Class 9 student.