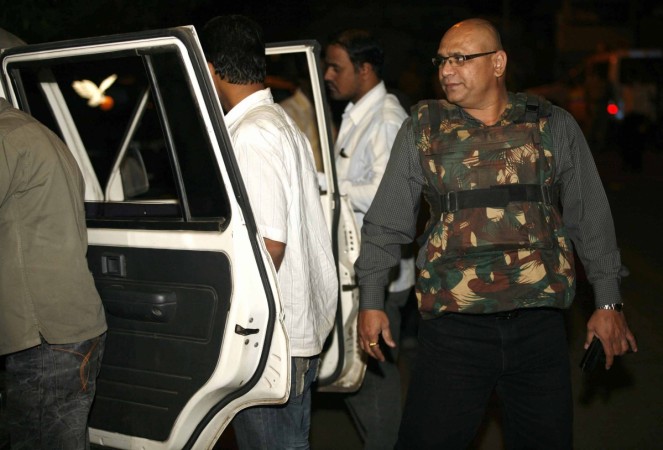 Two policemen were killed and two others were injured when alleged burglars opened fire at police personnel who were checking vehicles at a bus stand in Telangana's Nalgonda district early on Thursday morning.
The two persons who suffered bullet injuries include a police personnel and a man named Dorababu who was going to Vijaywada from Hyderabad with his wife in his car. They were rushed to a hospital in Hyderabad.
The incident occurred at around 1:30 am at a bus stand in Suryapet town where a police team led by circle inspector (CI) Y Moghalaiah was conducting checks of the vehicles as they had received information "about a burglary".
"They had a tip off that the gang, which was involved in an earlier burglary, would be arriving at the bus station. After several hours of checking, they found a group of men moving suspiciously," a senior police official from Nalgonda said, Deccan Chronicle reports.
Sensing trouble, the men opened fire at the police killing two and injuring three others.
"On suspicion, police asked two bus passengers to get down and started questioning them, when one of them suddenly attacked the cops and started firing on them resulting in on the spot death of constable Lingaiah and Home Guared Mahesh," said Abdul Rashid, deputy superintendent of police, Suryapet (Sub-division), according to PTI.
"The person continued firing and CI Moghalaiah and one home guard Kishore were injured in the firing," Rashid said. He added that the duo fled the scene after attacking the police, giving them no time retaliate.
"It was a close range firing and the police team did not get much time (to retaliate)....It was a matter of few seconds," Rashid further said.
Special police teams have been formed to trace the men. CCTV footage is being used to identify the culprits - who, they suspect, were from Odisha.
"Since there is a possibility that the offenders must have fled to the borders to escape to other state, the borders of Khammam belt have been sealed," Telangana State DGP Anurag Sharma said.