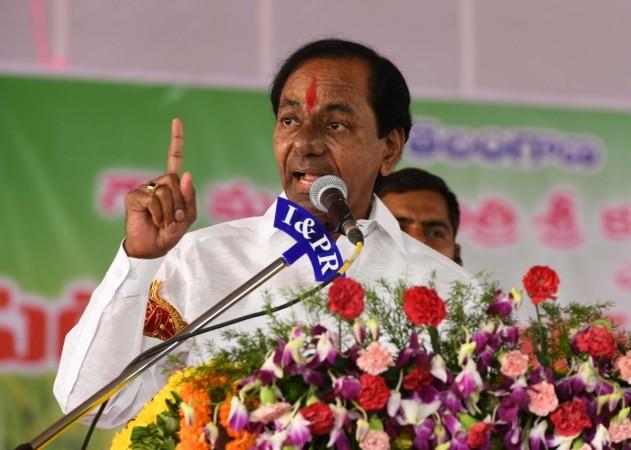 Telangana Chief Minister K Chandrashekhar Rao has dissolved the state assembly seeking fresh mandates. The chief minister met Governor ESL Narasimhan and informed him about the cabinet's decision to dissolve the state assembly.
Rao held a meeting with the Council of Ministers on Thursday, September 6 to dissolve the state assembly and sought fresh elections six months ahead of the scheduled date. Following the meeting, CM Rao headed to Raj Bhawan to inform the Governor of his cabinet's decision.
In a mega rally this week, Rao had hinted that the state could go for early polls. He said that he was authorised to take a decision on early polls by his party, the cabinet and the MPs and MLAs of the Telangana Rashtra Samithi.
The original term of the state assembly is supposed to end on May 19 but the chief minister had been considering the idea of having early elections in the state. According to sources, he even discussed the issue with Prime Minister Narendra Modi during his recent meeting in Delhi.
According to news agency PTI, sources in the ruling TRS had claimed that the government has almost made up its mind to dissolve the assembly. Now, the state is likely to go to polls with Madhya Pradesh, Chhattisgarh and Rajasthan.
CM Rao will act as the caretaker CM and address the media at 2:30 pm on Thursday, September 6. More details are awaited.