Bihar Chief Minister Nitish Kumar, in a one-on-one on Saturday evening, asked Congress vice president Rahul Gandhi to take a stand on corruption charges against Bihar Deputy Chief Minister and RJD chief Lalu Prasad's son, Tejashwi Yadav.
Also read: Tejashwi Yadav's men manhandle reporters; Bihar Deputy CM refutes corruption charges, calls it 'BJP conspiracy'
Kumar reportedly wants the issue to be taken care of within a week before his scheduled meet with the Opposition in the Bihar assembly on July 28.
The coalition in jeopardy
The 40-minute meeting between Bihar CM and Rahul Gandhi has come at a time when the Grand Alliance or Mahagatbandhan in Bihar is reeling under the corruption charges levelled against Kumar's deputy.
While Lalu Yadav has said his younger son is innocent and had been framed, Tejashwi Yadav has called the corruption case a "political vendetta" by the BJP.
However, Kumar's Janata Dal United has made it clear that Tejashwi Yadav might have to step down from his position as the grand alliance would be meaningless if their government could no longer claim a moral high ground.
According to the NDTV, Kumar in the meeting that took place at the dinner hosted by PM Narendra Modi for outgoing President Pranab Mukherjee, has also stated that Tejashwi Yadav's continuation as DCM would not be in the larger interest of the alliance and would give the opposition a chance to smear the government.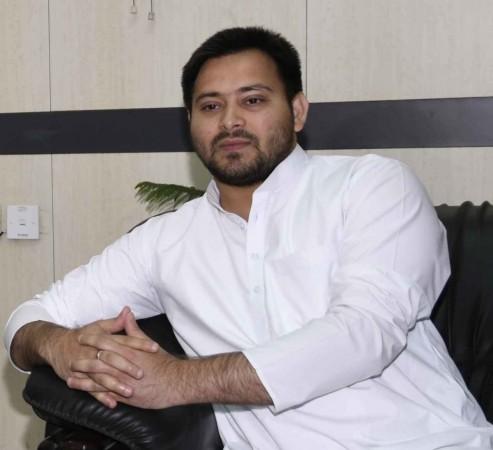 Earlier this month, Kumar had also sought an explanation from the Yadavs and had made it clear he wants Tejashwi out.