Bihar Deputy Chief Minister Tejashwi Yadav was on Saturday, July 15, snubbed even in his absence at a youth event attended by Chief Minister Nitish Kumar.
The snub is the latest indication of a huge rift between the RJD and the JD-U, as well as a possible chink within the apparently united Opposition.
Calls for his resignation have come in recent times following his alleged involvement in fraud and accumulation of benami properties, which several probe agencies are currently investigating.
Tejashwi himself, meanwhile, has said he was too young to indulge in corruption at the time of the deals he is said to be involved it.
Tejaswhi snubbed
On Saturday, Nitish attended an event organised in Patna on the occasion of Vishwa Yuva Kaushal Divas, or World Youth Skills Day.
Tejaswhi was also slated to attend, and even his name was mentioned in the invitation card for the event.
A place was also reserved for him on the dais with his nameplate, but the nameplate was covered throughout the entire programme.
Even after the programme, Nitish refused to answer questions regarding Tejaswhi.
Watch that video here:
Bihar Deputy CM one his way out?
The current Bihar government is a coalition between the JD-U — whose leader Nitish Kumar is the current chief minister — and the RJD. Tejaswhi's father and former Bihar chief minister Lalu Prasad is the current leader of the RJD.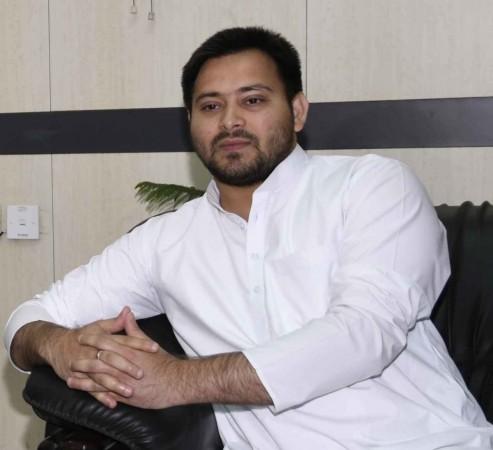 The two parties — erstwhile political rivals — had joined hands against the wave of support for Prime Minister Narendra Modi and the BJP in Bihar, and had won the elections.
However, that coalition seems on the rocks, with calls from all quarters for Tejaswhi to resign from his post. And after Saturday's snub by Nitish, it seems Lalu's son may soon be forced out of his position.