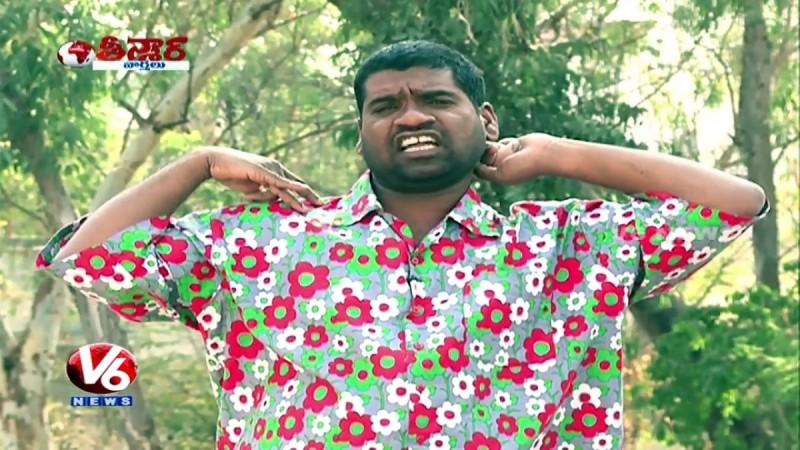 Bithiri Sathi (Bittiri Satti), who is known for hosting the comedy show Teenmar, was rushed to a private hospital in Hyderabad on Monday, November 27, after some bike-borne miscreants assaulted him. His condition is said to be stable.
Some unidentified men reportedly attacked Bithiri Sathi near the office of TV news channel V6, where he is working. The TV anchor sustained severe injuries on his face in the assault.
Bithiri Sathi's colleagues from the TV channel rushed to the spot after being alerted, and immediately shifted him to a private hospital. The doctors treating him say he is out of danger, but he will be kept under observation for two days.
The TV channel staff were also successful in catching the attackers, who were handed over to the cops at the Panjutta police station. The police have reportedly registered a case against the assailants and initiated a probe into the incident.
One of the attackers of Bithiri Sathi has been identified as Manikanta. When asked about the attack, he reportedly said he did it because the TV anchor was insulting the language of Telangana. Manikanta, who apparently wants to make a career in movies, says he is an upcoming director.
Bithiri Sathi, whose original name is Chevelle Ravi Kumar, has created a niche for himself in the small screen industry through his satirical TV programmes in the Telangana dialect. His witty comebacks have garnered him a huge fan-following in the Telugu states.
Following this growing popular, Bithiri Sathi is getting some offers to feature in popular actors movies. He was accorded the best journalist award on the Telangana Formation Day this year.