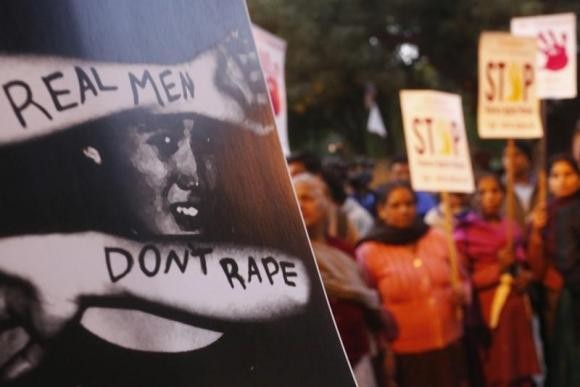 On the orders of the village chief, a teenager was raped in Swang of Bokaro district, Jharkhand to avenge her brother's alleged attempt to molest a female neighbour.
The village head, who is also the father of the woman alleging molestation, ordered his son-in-law Nakabandi Pasi to rape the 14-year-old girl. The teenager's father alleged that the woman's husband Pasi sought his father-in-law Ghosal's permission to rape the girl, according to Indian Express.
However, Ghosal's daughter as well as his wife Asha Devi denied his role in the incident claiming that he was not in the village on Monday. On the contrary, many villagers have reportedly supported the victim's father and said that Ghosal gave permission to his son-in-law to rape the girl.
"The whole village saw the girl being dragged to the spot, about half a kilometre from Nakabandi's house. Nobody—including me—dared intervene as the mukhiya is a dangerous man," a villager Sulochana Devi said.
The police arrested Pasi, village head and the victim's brother on Friday, however they haven't been charged yet. The trio is still being interrogated and investigation is on.
"This rape happened out of retaliation. The day before, on 6 July, the wife of the accused was the victim of misbehaviour on the part of the girl's brother. The head of the village was instrumental in provoking this rape on the victim," BBC quoted Jharkhand Police Chief Rajiv Kumar.
Pasi's wife admitted that the girl was raped as her brother attempted to molest her at her home, on the previous night while her husband was sleeping outside.
"The girl's brother came into my house at 12 in the night on July 6 and tried to rape me. He forcefully tried to disrobe me and had a knife with him.
"The brother ran away when I started screaming. I told my husband what he had done. The next day, when the girl was walking towards the village after collecting water, my husband caught hold of her, took her into the forest and raped her," IE quoted her.
The teen's father, who was at work while the incident occurred, admitted her to the Tenughat Sub-Division Hospital, from where she was discharged the same day. But she had to be readmitted on Wednesday after she started bleeding again.