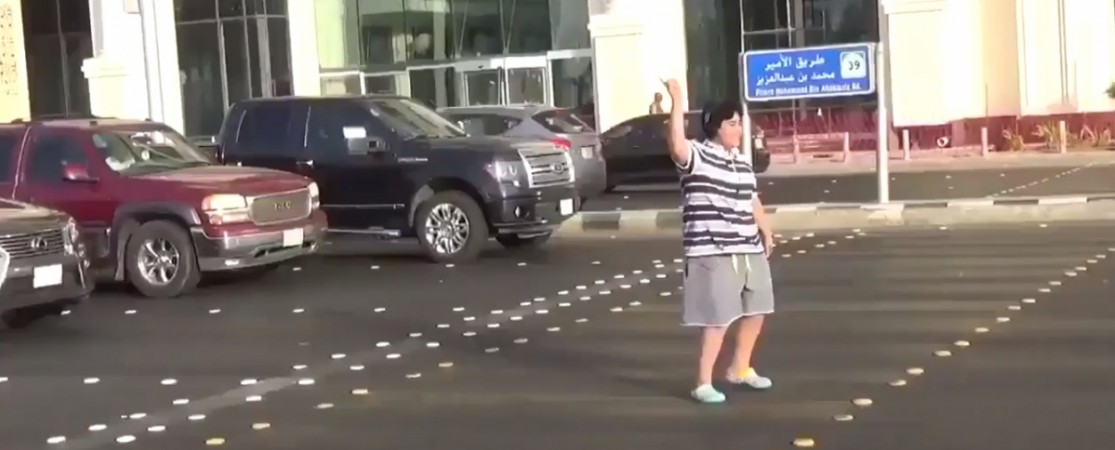 The Saudi Police on Tuesday said that they detained a 14-year-old teenager in Jeddah after he was filmed dancing to the famous 1990s song 'Macarena' at a crossing in the city. The video clip has gone viral with many people sharing it on social media.
The teenager was questioned because he had displayed "improper public behaviour" and also disrupted traffic following a "confidential investigation", the Mecca Police said in a statement. The name and identity of the teenage boy was not revealed. It is still not known whether charges would be formally levelled against him.
The 45-second video clip shows the teenager wearing a striped t-shirt, grey shorts and shoes dancing in the middle of a crossing on Riyadh's Prince Mohamed bin Abdulaziz Road with his headphones covering his ears while standing in front of five lanes of cars, which had stopped at a traffic signal.
According to the Middle East Eye, the video had first appeared online in 2016 but it was removed. It resurfaced again last week. The video sure has received a lot of attention on Twitter.
That, my friend, is a Jeddah Master!

— Samir Madani (@Samir_Madani) August 19, 2017
this is what you do when life hits you hard — dandoon (@dandoonk) August 20, 2017
OK Kid, Keep on dancing! Every day, everywhere, all your life! Don't worry, be happy, Live your own life! Don't let it be lived by others! — Mascilongo (@CaffeTiraMiSu) August 22, 2017
Hello, Saudi Arabia? Humor and joy are important in this life. Especially for a kid. — Poppyfield (@Poppyfield1) August 23, 2017
The Abu Dhabi Police had recently arrested four people, including a woman, after a video of her having a conversation with one of the arrested men was uploaded on the Internet last week. The police said that they had been detained because the video was "offensive to Emirati culture".
The video was also criticised on social media and was described as unethical and offensive to the UAE society. According to the UAE culture, men and women from different families cannot meet alone. They need to be accompanied by a family chaperone.
The arrested were charged with "reckless behaviour" while the video was taken down. However, the arrested persons said that they made the video with the intention to warn women against going out with strangers they meet on social media.