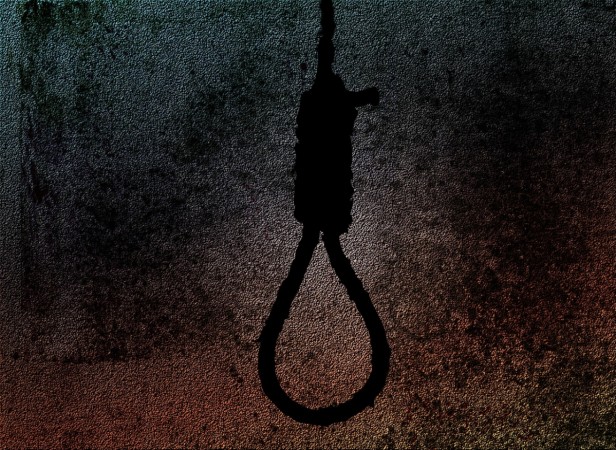 In a perplexing incident, two sisters, one of them minor, were found hanging from a tree outside their house in Noida's Baraula on Tuesday. Though the police suspect it as a case of honour killing, contradictory statements are being made by the parents of the deceased.
The dead bodies of the two sisters aged 18 and 14, were first spotted by the neighbours who informed the police. The cops rushed to the spot in Noida sector 49 and sent the body for postmortem after inquest.
Noida Superintendent of Police Arun Kumar confirmed that prima facie, no wound marks were found on the girls' bodies.
He said, "In the initial investigation, it looks like a case of suicide. Besides a mark from the noose, no other injury marks can be seen on the bodies of both girls."
Suspecting it to be a case of honour killing, the police have taken Kulbhushan, father of the girls, into custody. During interrogation, he claimed that his elder daughter, who was 18-year-old, along with her sister locked the door from outside while he and his wife were sleeping in, and killed self by hanging, PTI reported.
Also Read: Noose for six, including father-in-law, in honour-killing of Dalit engineer in Tamil Nadu
Girls' parents mix statements
The parents of the girls are giving contradictory statements on the matter, giving the police a tough time.
Kulbhushan reportedly said that the girls must have been killed by the lover of his elder daughter. He blamed Prem, a young man who resided in Baraula, with whom Kulbhushan's elder daughter had an affair with. He said his daughter had eloped with Prem few days back, only to return home after a few days.
When the girl returned home, Kulbhushan had scolded her for shaming the family.
On Monday night, when he and his wife were asleep in their room, the girls locked them inside and committed suicide outside their home, Kulbhushan claimed.
But the police do not seem to have taken Kulbhushan's narrative at face value.
The country has been witnessing a spate of cases of honour killing of late. Recently, a man in Rajasthan shot his 17-year-old daughter and burnt her in a crematorium. The police had recovered a used bullet and bloodied clothes from the crime scene. Girls' father along with the uncle were arrested over suspicion.