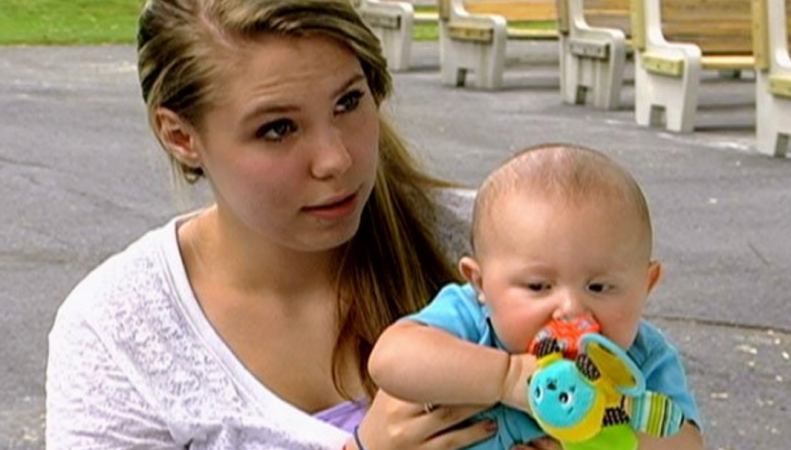 Among all the cast members of MTV's hit reality TV show "Teen Mom 2," Kailyn Lowry and Javi Marroquin's relationship has been the most stable. The two, who have been married for almost three years, have been hands-on with their kids and have stood by each other. But according to the reality star, she has split from her husband.
Although the reason for their split is not yet known, Kailyn said that she is now focused on making her sons Isaac and Lincoln's life better, according to Daily Mail. The TV personality confirmed the news of their separation while she was running errands in Dover, Delaware on Tuesday, May 24.
Kailyn and Javi's marriage took a turn for the worse after he left on his military deployment shortly after "Teen Mom 2" Season 7 aired. Javi, who is part of the U.S. Air Force in Qatar, has been facetiming his wife and kids, but long distance seems to have affected his relationship with Kailyn.
Earlier, rumours swirled that Kailyn cheated on her husband with Tyler Hill, a friend from school. Javi voiced his concern through a tweet that has since been deleted. However, the "Teen Mom 2" cast member said she's in the dark and doesn't know what's going on in her husband's mind. But cracks in their marriage appeared even before Javi left the country.
During one of the episodes of the MTV reality series, Javi apologised for his lack of support, while his wife suffered a miscarriage. He said, "I'm sorry for being mean to you and I'm sorry we were fighting that whole time."
"Teen Mom 2" Season 7 airs at 10 p.m. EST on Mondays on MTV.