Abdul Subhan Qureshi alias Tauqeer, the arrested Indian Mujahideen (IM) terrorist, bluffed security agencies for almost a decade during which he turned from a Microsoft-certified software engineer to India's Osama bin Laden.
The 45-year-old is currently being questioned by a joint team of Delhi, Madhya Pradesh, Telangana and Maharashtra and Andhra Pradesh police. In the past 24 hours, he has revealed most of the details of his involvements in the blasts from 2008 in Gujarat to 2011 in Mumbai, police said.
Here are certain revelations from the interrogation so far:
Police have discovered that Tauqeer is a 'glib talker'. "He has a good command over the English language, which made him the main bridge between SIMI and IM," PS Khuswaha, Deputy Commissioner of Police (Special Cell) told NDTV.
One of the dossiers made by the interrogators mentions Qureshi to be SIMI/IM's 'Phantom' as he had this knack of bluffing police and security agencies after masterminding every terrorist activity.
How and when Tauqeer joined SIMI?
A learned recruiter and trainer in SIMI/IM, Tauqeer is a Microsoft-certified software engineer who was also employed by tech firms in Hyderabad and India's IT capital Bengaluru. "He has a lot of knowledge on technical issues, in fact, he had worked with IT firms in Hyderabad and Bengaluru," said MM Oberoi, Joint Commissioner Police (Special Cell).
Tauqeer was employed by a company in Mumbai as a customer support engineer after he completed his studies in the 1990's. During this period, a gullible Tauqeer came in contact with IM's Riyaz Bhatkal and started following SIMI events in Mumbai.
Tauqeer met SIMI chief Safdar Nagori in New Delhi after he quit his job in Mumbai in 2000 and moved to the national capital. Nagori was earlier arrested over his involvement in Gujarat blasts in 2008.
Tauqeer's SIMI base in Karnataka
Tauqeer moved to South India in Karnataka's Bijapur district and set up his base here as the leader of SIMI's Karnataka cell. Since then, he used to frequently meet IM's Riyaz and Iqbal Bhatkal which then made him the co-founder of IM in India.
IM terrorist taught bomb-making
Tauqeer later served with SIMI as a recruiter and trainer of terrorists who joined IM. He also mastered the art of making Improvised Explosive Devices (IED) which he imparted to the trainees at Choral in Indore in November 2007, at Wagamon in Kerala in December 2007 and at Gujarat's Halol in January 2008.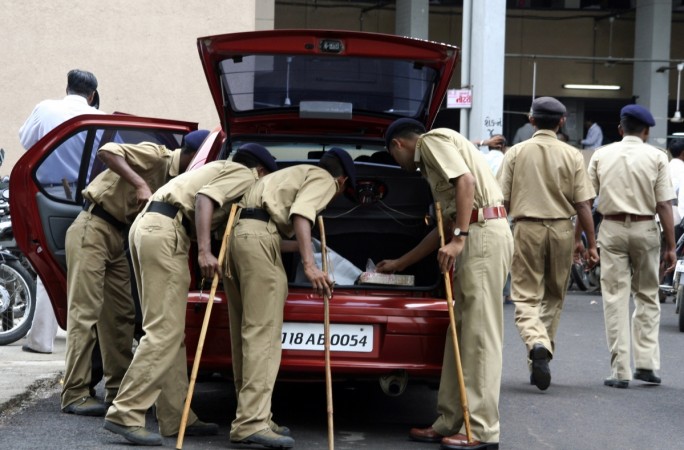 According to the police officials, over 20 explosions had rattled many areas in Gujarat's Surat. Around 28 IEDs were defused by the police along with the bomb squad between July-August 2008. The officials now recalled that the IEDs which didn't explode were planted by the IM terrorists which allegedly included Tauqeer.
Taqueer absconding since 2008
While Tauqueer was on the run, he first took cover in Jharkhand's Ranchi where he stayed in a SIMI activist's home, following which he escaped to Nepal. He stayed there till 2015. He also had several fake documents to hide his identity.
Taqueer had a Nepali passport which mentioned his name as Abdul Rehman. On Wednesday, the probing officials pointed out that Tauqeer had moved to Saudi Arabia in 2015 to arrange funds for IM's revival.
Tauqeer reportedly worked as a salesman in a Saudi store. It is being speculated that Bhatkal provided him with leads for arranging funds for IM from Riyadh.
Tauqeer came under the scrutiny of Delhi Police after they received a lead that he would be coming to India to meet some of his old friends. "We followed the input and managed to catch him," the DCP (Special Cell) said.