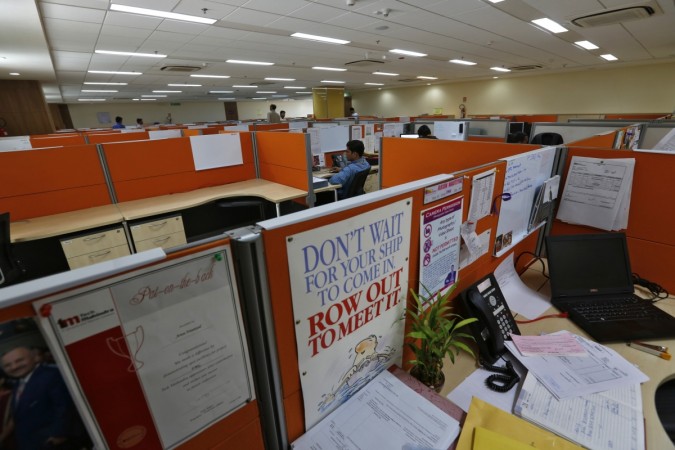 Tech Mahindra, one of the three technology companies of the Mahindra Group, is poised to report higher revenues in the current fiscal and the next year on the back of a string of positive developments, according to brokerage IDFC Securities.
In a note, the brokerage said Tech Mahindra's growth in the coming years would spurt on "improved outlook" in the telecom and enterprise verticals, in addition to strong deal pipelines.
IDFC Securities based its note after interacting with the top management of Tech Mahindra.
"We expect revenue momentum to improve in FY17, led by deal closures in the telecom vertical and sustained momentum in the enterprise vertical. However, impact from waning challenges in the communication vertical would only ensue fully over FY18-19. We expect bottoming-out of expectations in FY17 and steady improvement in underlying fundamentals of the communication business to act key earnings growth drivers," the brokerage said.
Its revenues from enterprise business are likely to see sustained growth in the coming years, helped by revenues from Pininfarina S.p.A.. The company acquired the Italian brand in automotive and industrial design in December last year.
"We expect the Enterprise vertical to sustain FY16 momentum further aided by inorganic contribution (Target, Pininfarina, BIOAgency). TechM's organic growth should be in-line with the industry. The management expects the optimism in BFSI to continue (on low base and customer-specific opportunities)," the note added.
New deal closures
The brokerage said that Tech Mahindra has closed two out of five large deals in the past two quarters and lost two closely contested deals.
"The management retained its commentary on the Communication vertical (deal pipeline improved ~20% yoy in Q1FY17). We expect deal wins to improve in the vertical, in line with peers' performance," IDFC Securities said.
Tech Mahindra was confident of generating revenues in the range of #300-310 million every year from Lightbridge Communications Corporation (LCC), a global network engineering firm providing services to the telecommunications industry. The company acquired LCC in November 2014.
Tech Mahindra shares were trading at Rs. 454.90 on Friday at around 2.30pm on the Bombay Stock Exchange (BSE). IDFC Securities put the 12-month target price for the firm as Rs.550.
The 52-week high and low for Tech Mahindra shares are Rs. 581.95 and Rs. 407.50, respectively.