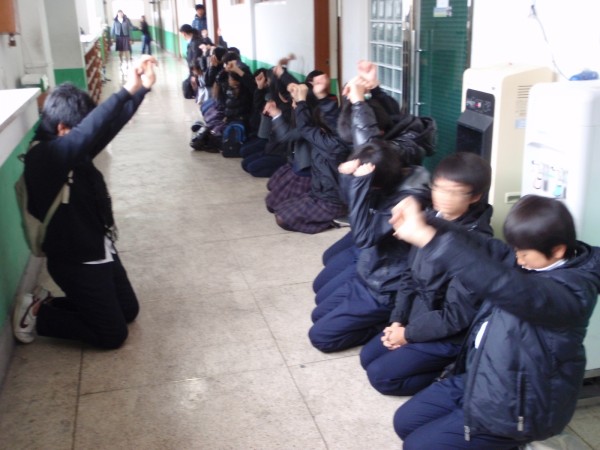 A school teacher in Uttar Pradesh's Bareilly town allegedly beat a seven-year-old boy to death on Tuesday for not doing his homework.
Punishing the student, Araj, for not doing his homework and for failing to pay his fees, the teacher allegedly banged his head against the wall, NDTV reported.
The school authorities took Araj to a hospital when he started bleeding from his nose, after which they asked his parents to pick him up from the hospital. The parents were told that Araj had been admitted as he was feeling unwell.
However, Araj succumbed to his head injuries soon after his parents arrived at the hospital. The post mortem report confirmed Araj died of severe head injuries.
Angered by the incident and the minor's death, the residents of Araj's Nankara village gathered outside a police station demanding the arrest of the school's principal.
Although the police filed a police complaint following the outrage, they have not arrested anyone yet.
This is not the first incident of cruelty against students in Indian schools.
A similar incident took place in Telangana's Nalgonda district on 9 November, where a private school teacher allegedly beat a six-year-old to death. The teacher got so angry when the boy started speaking in Telugu that she banged his head against the wall leading to his death.
In yet another incident depicting cruelty of teachers, a visually impaired school correspondent in Andhra Pradesh's Kakinada district had mercilessly caned three visually impaired boys in July this year.