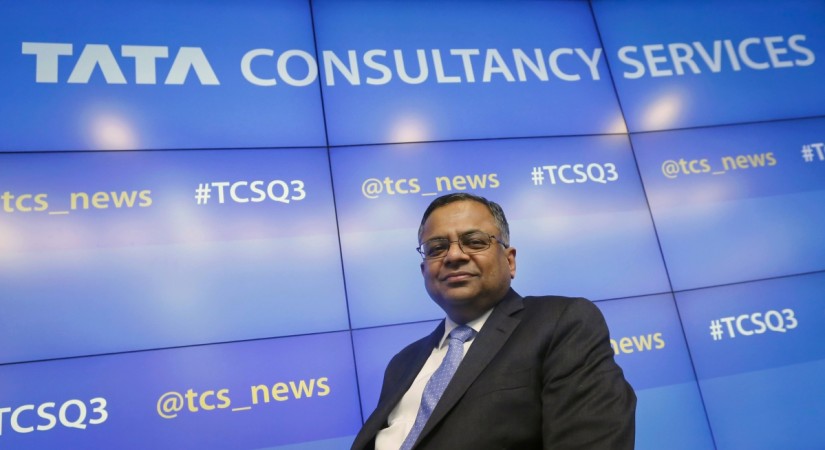 Admired for having the most stable management in the domestic IT sector, Tata Consultancy Services' (TCS) recent changes to top-level management has drawn the attention of industry watchers, who believe the changes to be the company's strategy to retain talent by promoting a job growth for high level management.
The company has long maintained a fixed top-level management until the head of its business process services Abid Ali Neemuchwala moved to Wipro as chief operating officer in March this year.
Even though Abid landing at Wipro garnered huge public attention, other executives who had quit the company went unnoticed. Abid, who worked at TCS for about 23 years, was responsible for managing over 12% of the company's revenues.
"With the CEO being quite a long way from retirement you have leaders of similar age moving on to CEO/COO roles as they will never get the chance at TCS. Abid is one such person. They are also moving aside people to allow up-&-comers space to lead and grow," The Economic Times quoted Peter Bendor-Samuel, CEO at IT outsourcing consultancy Everest, as saying.
N Chandrasekaran, who has been serving as the CEO of TCS for the past five years, got his contract extended by another five last year. Apart from the CEO, some other top executives have stayed with the company for decades.
Alarmed by the threat of talent leaving the company in the absence of poor prospects for job growth for top-executives, TCS has recently started shuffling the high-level cadre.
TCS replaced Vish Iyer, who was the company's president for Asia Pacific region, with Girish Ramachandran in January. Iyer was promoted to global head for legal and corporate affairs.
In another move, TCS appointed J Rajagopal as advisor, who previously was executive vice president and global head for consulting.
Krishnan Ramanujam has been given the responsibility of consulting besides being a global head of enterprise solutions.
"What new roles will they grow people into? At the mid-level, you can always find new roles, but as the employees get more senior and valuable, and if the top management is stable, there is a natural ceiling," said a consultant with an outsourcing advisory.
By shuffling the top-level, India's largest IT services provider seems to be following the path of rivals Infosys and Wipro, which have brought major changes to the top-level to drive a transformation in the changing IT landscape.
In April, country's third largest IT services firm Wipro elevated Rishad Premji, eldest son of promoter Azim Premji, to the company board as a full time director, effective from 1 May.
Changes are not just limited to top-level as TCS appointed Daniel Praveen as new CEO of its insurance business process outsourcing unit Diligenta in April. The firm has also made Rammohan Gourneni as head of TCS – France.
"I think some senior leaders like Abid who want a shot at the brass ring may start looking outside. You could see one or two leaders leave the company for roles elsewhere," Bendor-Samuel said.