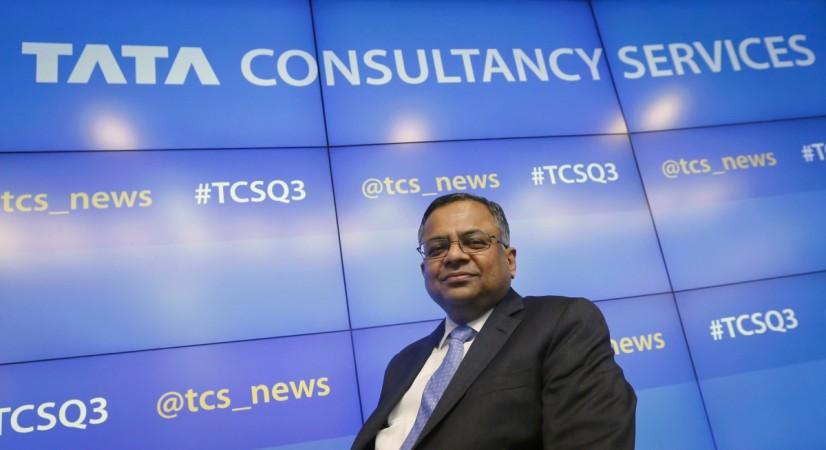 India's largest software firm Tata Consultancy Services (TCS) will give training to more than 1 lakh employees this year in the fast growing digital technologies. Towards providing this, the company has rolled out a new learning platform.
TCS chief executive N Chandrasekaran said that the company has invested huge money in offering the training programme. Some of its employees seem to have already making use of the new learning platform.
The Mumbai-based IT firm has an employee base of 3,24,935 at the end of June quarter. It aims to increase its revenue from digital segment to $5 billion over the next five years.
"Digital is the fastest-growing business vertical now; we have got a huge traction. It occupies for 12.5 per cent of overall revenue on a 'conservative basis," Chandrasekaran said.
TCS revenue rose 16.1% to ₹25,668 crore in the first quarter of FY, while net profit stood at ₹5,684 crore, up 2.1% compared to previous quarter. TCS handed out a massive dividend of ₹15,474 crore in the fiscal year 2014-15, emerging as the highest dividend-paying company in the country.
Last month, the company had said that it saved about $16 million in costs by automating a part of its training programme for freshers, apart from reducing training time by almost 20%, The Economic Times reported.
Besides, the IT services firm said that it had deployed digital learning tools to pick out "high-performers" during the training period.
TCS has given job offers to about 35,000 freshers in the current financial year. It has rolled out a online learning portal for the freshers to do a part of the coursework before joining the company.