India's Information Technology (IT) behemoth Tata Consultancy Services (TCS) have been sued by three US citizens from two different companies for alleged discrimination based on race and national origin. They are seeking exemplary and punitive damages from the IT giant.
The Economic Times reported that, in a complaint to the District Court of New Jersey, the three complainants -- Darryl Stacy, Donald Stephen Bradley and Hesham Hafez -- have alleged that TCS prefers to bring in the human resources from India even though there are able and trained US citizens.
The complaint further added that when it comes to hiring local talent, the company prefers Indian and South Asians over US citizens. The complaint is the latest addition to a number of litigations filed against Indian IT companies operating in the US including TCS, Infosys and HCL Technologies.
The complaint has come at a time when the United States president Donald Trump has openly opposed immigration in the country. The Trump administration has ordered for an increased inspection on the issuance of the H-1B visa; additionally, it is also working towards withdrawing an Obama-era policy that allowed spouses of H-1B visa workers to work in the US.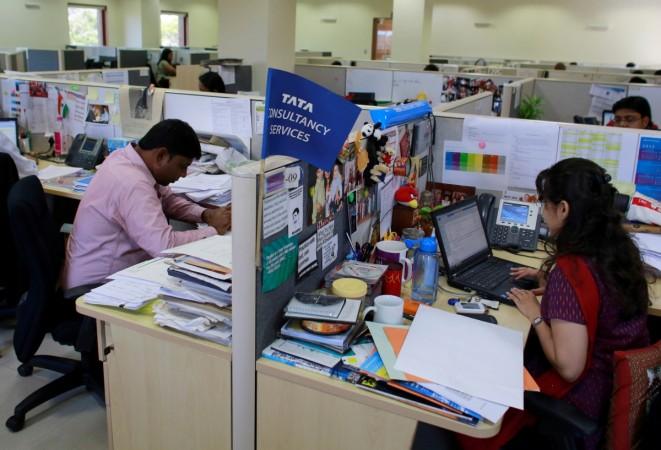 The complaint said: "TCS' president for North America Surya Kant and vice president and head of human resources Narasimhan Srinivasan devised and implemented a nationwide 'leadership directive' to utilize TCS's visa-ready South Asian employees (also known as 'expats') to the 'maximum extent' when filling US positions."
Stacy and Bradley were ex-employees of Southern California Edison, the primary electricity supply company in southern California. While on the other hand, Hafez worked with Royal Bank of Scotland in Connecticut. The complainants are being represented by Kotchen & Low, the firm that is also representing some other employees of Southern California Edison in a class-action lawsuit against TCS related in a similar case of discrimination. It is the same law firm which has filed that case against Infosys and HCL Technologies.
However, the TCS management defended the company and argued that "the allegations by the plaintiffs are baseless, and is confident that it will successfully defend itself".