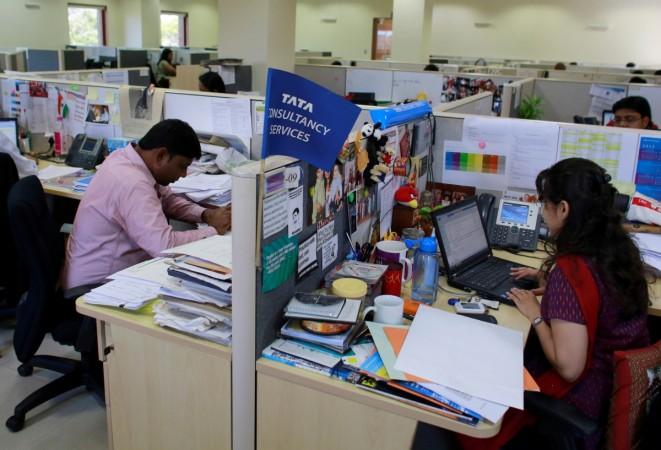 Following the double-digit rally in the share price, Tata Consultancy Services (TCS) may soon become India's 1st $100 billion dollar company.
Shares of TCS closed at a lifetime high of Rs 3,406 Friday. At the current price, TCS is valued at Rs 6.52 trillion ($98.52 billion), a few points away from the $100-billion mark in market capitalizatio (m-cap).
On Friday, shares of TCS clocked its biggest gain of 7 percent in a single day since April 2012.
Interestingly, the rupee hit its 13-month low of 66.05 against the US dollar Friday. If not for the weakness in the rupee, TCS' market cap would have breached the $100-billion mark.
By scaling $100 billion, TCS is set to join the league of the 100 most valuable companies in the world. TCS will be the 2nd Indian company to achieve the milestone after Reliance Industries. Mukesh Ambani-led Reliance Industries had crossed the mark in October 2007. Currently, TCS is ranked 103, ahead of British pharmaceutical company GlaxoSmithKline (GSK).
TCS reported a revenue growth of 8.2 percent at Rs 32,075 crore in the 1st 3 months this year. The IT major also announced 1:1 bonus shares of Re 1 face value to its investors at the end of the financial year 2018. TCS' results were in contrast to its rival IT firm Infosys. Last week, Infosys reported a 28 percent sequential fall in net profit to Rs 3,690 crore in the fourth-quarter results (ended on March 31).
TCS is in the top slot in terms of market capitalization. Companies like Reliance, HDFC Bank, ITC, Hindustan Unilever, HDFC, Maruti Suzuki and Infosys are also in the top positions.
Brokerages expect TCS to even better its financial performance during the current fiscal.