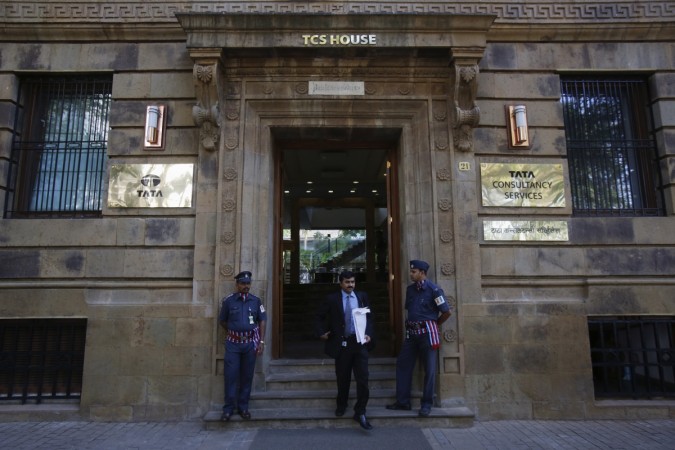 The $15.5 billion (2014-15 revenues) Tata Consultancy Services has saved about $16 million in costs by automating a part of its training programme for freshers, apart from reducing training time by almost 20 percent.
The Mumbia-based software services exporter sees a scope to save as much as $128 million annually by automating its 'Initial Learning Program'.
"The innovation helps faculty to use time saved due to automated graded assessment to coach those needing 'in-person training'. Self practising trainees improve their learnability in the formative stage. The innovation fuses faculty-designed business rules with technology-driven automated assessment," the Tata Sons Innovista Awards committee told The Economic Times.
Besides, the company has also deployed digital learning tools to pick out "high-performers" during the training period.
TCS has given jobs offers to about 35,000 freshers in the current financial year. The company has rolled out a online learning portal for the freshers to do a part of the coursework before joining the company.
The company's headcount stood at 3,19,656 as of 31 March, 2015.
IT firms spend about $4,000 per employee and yet have to contend with 10 to 15 percent attrition every year, raising overall costs.
Domestic IT companies are currently investing a total of $2 billion in training programs for the freshers every year, according to Nasscom.
Bengaluru-based IT firm Infosys has already given training to nearly 25,000 employees in design-thinking, and plans to extend training to 22,000 more in the current financial year. Besides, it has imparted training to about 1,000 employees in artificial intelligence.
"Almost every IT company has strategies to train and re-skill. It's becoming an increasingly important part of how IT companies will be able to grab hold of the digital economy. I would expect more innovations around training," an analyst with a Mumbai-based brokerage said, requesting anonymity.
Recently, Wipro CEO TK Kurien said that the company's focus on automation will bring down its headcount by a third in the next three years.