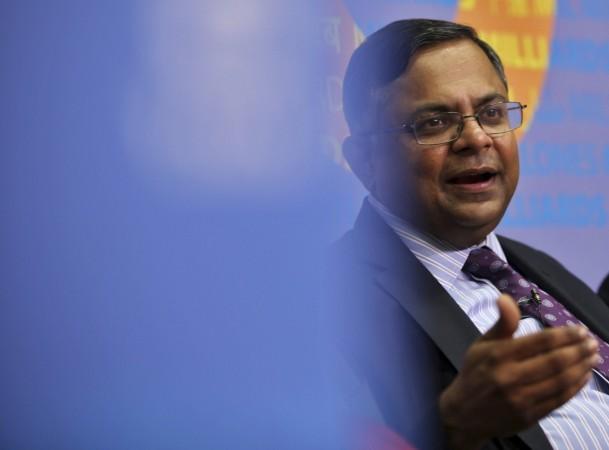 Calling the process of hiring employees and laying them off a normal business process, Tata Consultancy Services (TCS) Chief Executive Officer N Chandrasekaran insisted that the company he heads remains 'sensitive,' to its staff and committed to being people-centric.
"I joined as a trainee and I have gone through all the processes that every other employee in TCS goes through. Performance-linked separations are a normal process every year," said Chandrasekaran, who joined the flagship Tata Company straight out of college in 1987.
Over the course of last month, TCS has been in news over the alleged sacking of employees, amounting to thousands. Social media posts suggested that as many as 25,000 employees were to be sacked.
Chandrasekaran wondered if there was a communication failure on the proposed involuntary attrition, adding it was time to reflect, "in all humility," as to why there was so much noise and dissatisfaction.
The company confirmed that its involuntary attrition would amount to no more than 1% of its total staff of 313,757 employees.
With a 86% utilisation rate, there was no logical rationale behind sacking 25,000 employees, said Chandrasekaran. Any staff being let go was more to do with the question of finding the right role, rather than about bad performance.
The last few weeks have seen trade unions, with political affiliations, trying to use the situation to their benefit. They called for unionisation, a move that has been overwhelmingly rejected by the industry workers over the last four decades.
The Tata Group Company is India's second largest listed employer and also accounts for nearly a quarter of the total number of private sector employment in the organised IT sector, reported The Hindu.
The company noted that the onus to improve output lay on its staff, specially at senior levels.
TCS's human resources division does not decide on the basis of one rank or one year's rating, but over a multiple-year process, remarked Chandrasekaran. The company continues to hire and train people as the demand for services continues to grow.