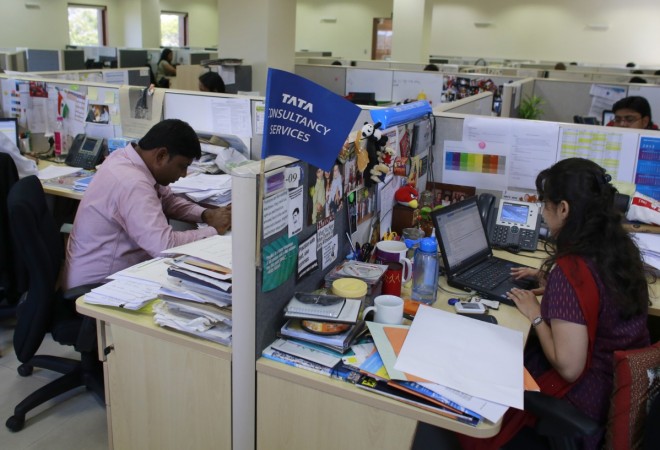 Tata Consultancy Services (TCS), India's largest IT software services exporter, declared upbeat results for the June 2016 quarter, beating estimates by analysts.
The Mumbai-based company posted 9.4 percent increase in consolidated net profit at Rs. 6318 crore for the quarter ended June 2016 on a year-on-year (YoY) basis. It's net profit stood at Rs. 5,773 crore during the corresponding period last year.
However, net profit was marginally down on a sequential basis, from Rs. 6,346.8 crore for the March 2016 quarter.
The company's revenues rose 14.16 percent YoY to Rs. 29,305 crore from Rs. 25,668 crore in the year-ago period, according to statements issued on Thursday.
In dollar terms, revenues stood at $4.36 billion, an increase of 8.1 percent YoY ($4.03 billion in June 2015) and 3.7 percent ($4.20 billion March 2016) on a sequential basis . Net profit rose 4.7 percent YoY to $940 million. Its digital revenues grew 15.9 percent to revenues during the quarter, the company said.
The company declared an interim dividend of Rs. 6.50 per equity share.
TCS attributed the growth to strong execution and more customer wins. "Strong execution and accelerating customer adoption of Cloud, Big Data & Analytics has driven broad‐based growth across key markets and industries. Our investments in platforms are gaining significant traction as customers look to boost business agility and enhance their time‐to‐market advantage to gain a competitive edge," N Chandrasekaran, CEO and MD of the company said in the statement.
The company said operational discipline enabled to post higher net profit for the quarter depite salary hike.
"This has been a quarter of good financial performance balancing revenue growth, profitability and cash generation. Our disciplined approach to operations have helped us counter strong headwinds in the form of annual salary hikes and promotions as well as global currency and market volatility through the quarter," Rajesh Gopinathan, Chief Financial Officer, TCS, said in the statement.
In terms of deal wins, the company added six in the $20 million category and four in the $50 million revenue category.
"TCS posted results below expectations on the sales front while the net profit growth came in higher than expected on back of better expected EBIT and better than expected other income," brokerage Angel Broking said.
The company had 3.62 lakh employees as on June 30, 2016. Attrition fell for the third straight quarter to 13.6 percent. "We remain focused on building a team of global professionals with diversity and multiple skill-sets and helping TCSers secure additional skills in new technologies. The process of onboarding this year's campus trainees has also begun," Ajoy Mukherjee, Executive Vice President and Global Head, Human Resources, said.
Women employees constituted an all-time high of 33.8 percent and the number of nationalities increased to 131, the company said.
On Thursday, TCS shares closed at Rs. 2520.30 apiece, up 1.16 percent from their previous close. The company declared its results after market hours.