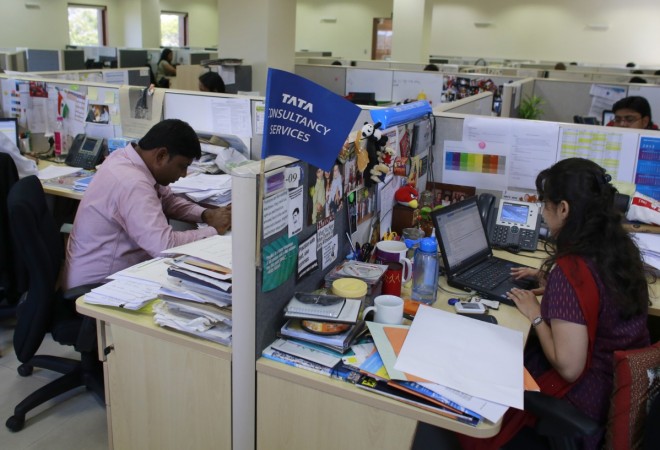 Infosys and Wipro have recorded a rise in attrition. Tata Consultancy Services (TCS) has beaten Infosys and Wipro, registering a consistent fall in attrition. TCS however posted a decline in its earnings for the quarter ended June 30, 2016.
Infosys registered an attrition of 21 percent, up around 3 percent sequentially, but the company also increased net addition of employees to 3006 for the June 2016 quarter. The net addition was up by 78 per cent, when compared to 661 in the previous quarter.
To incentivise employees, Infosys re-launched the Employee Stock Option Programme after nearly a decade for the junior and mid-level management staff. ESOP shares are used as a corporate strategy to boost workers' interest in the company's performance.
The company also noted that the attrition of high-skilled workers had been reduced during the last quarter.
"We are really encouraged. We also track high performers' attrition, which has come down. Earlier last quarter, it was 13.4 per cent and this quarter, it has come down to 11.2 per cent, so we are encouraged by that," UB Pravin Rao, Infosys Chief Operating Officer said.
Infosys had 1.97 lakh total employees for the quarter ended June 30, 2016.
While Infosys showed an upward trend in net addition of employees month-on-month, it was opposite for Wipro during the June 2016 quarter. Wipro's net addition stood at 951 employees, down 57.6 percent from the previous quarter's net addition of 2248 employees.
The Azim-Premji led company also saw a marginal rise of 0.4 percent month-on-month in IT services attrition, excluding BPS, for the April-June 2016 quarter.
While the two IT companies saw a rise in voluntary attrition, TCS maintained a drop in attrition for the third consecutive quarter. This was one of its highlights for the quarter ended June 30, 2016. India's largest IT services exporter's attrition fell to 13.3 percent for the quarter under review, compared to 15.5 percent in the quarter ended March 2016.
"We remain focused on building a team of global professionals with diversity and multiple skill-sets and helping TCSers secure additional skills in new technologies. The process of onboarding this year's campus trainees has also begun," Ajoy Mukherjee, Executive Vice President and Global Head, Human Resources, TCS said.
TCS also reported the highest headcount of 3.6 lakh employees and an all time hike in women employees to 33 percent for the June 30, 2016 quarter.