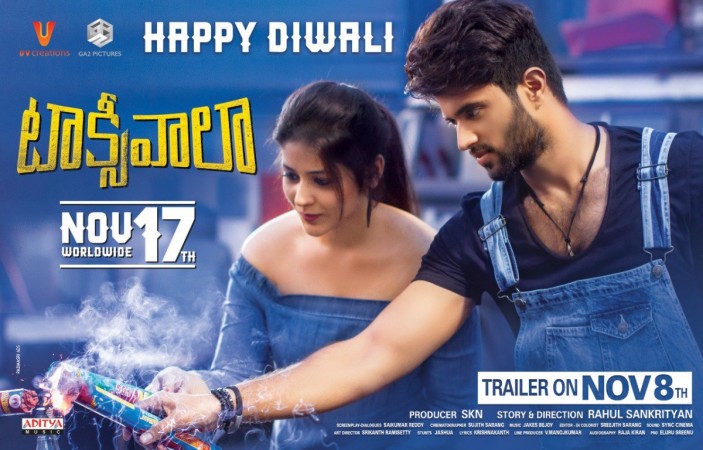 Vijay Deverakonda, who was seen in NOTA and Geetha Govindam, is all set to appear in his next movie titled Taxiwala, which is touted to be a horror story. All set for its release, the movie has caught up with a decent buzz.
Vijay Deverakonda is one of the most sought-after heroes in Telugu movie industry today. Geetha Govindam managed to get a hit response but NOTA was a disappointment at the box-office.
Taxiwala starring Vijay Deverakonda and Priyanka Jawalkar has created a huge buzz lately. Touted to be a horror drama, Taxiwala's pre-release event which was organized yesterday was a huge hit.
The theatrical trailer of Taxiwala was unveiled by the makers yesterday in the pre-release event. Taxiwala's trailer gives a rough idea of the crux of the story.
Going by trailer, Taxiwala is expected to be a horror thriller. Vijay Deverakonda is seen horrified after finding out that there is a ghost in his taxi. The trailer hints at how Vijay Deverakonda readies an old car to use it as a taxi for his livelihood.
Although it is not revealed what exactly the ghost in this story does, there is an interesting point. The makers have also hinted at the love-track of the lead pair in the trailer. Though the theatrical trailer of Taxiwala looks a little clumsy, the overall review is decent.
Helmed by Rahul Sankrityan and produced by SKN, Taxiwala is all set to hit the screens on November 17.