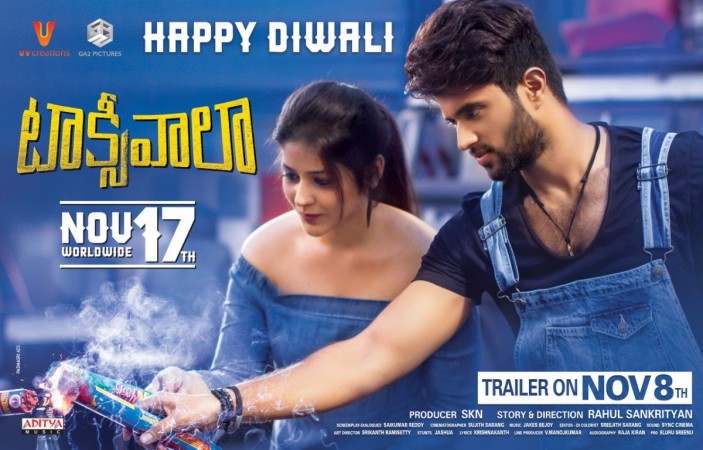 The full movie of Taxiwala (Taxiwaala) starring Vijay Devarakonda has been leaked on the torrent sites on its opening day and its free download is likely to affect its collection at the box office.
Piracy has become undoubtedly a big threat for Indian cinema with some movies leaked days before its release in the theatres. This alleged activities online have caused huge losses to filmmakers and they are continued even after taking several pre-cautionary measures. Now, Taxiwala has become the second victim from Tollywood for such an act after Attarintiki Daredi as it was released months before its theatrical release.
Taxiwala was a long-awaited movie and its production reportedly completed even before the release of Geetha Govindam. Its full copy, which was yet to undergo the process of post-production, was leaked on the internet by some miscreants in August and this pirated copy was made available for download on some torrents site. A site offered six different prints of it with a note, "Very sorry to entire young team."
The team of Taxiwala were shocked by this development. Its director, producers and other team members went on request their fans on social media to say no to piracy and watch the film in the theatres. Going a step ahead, Vijay Devarakonda went to make a short film to convey that the pirated copy was not fit for watching, as it was yet to undergo re-recording, VFX and the processes.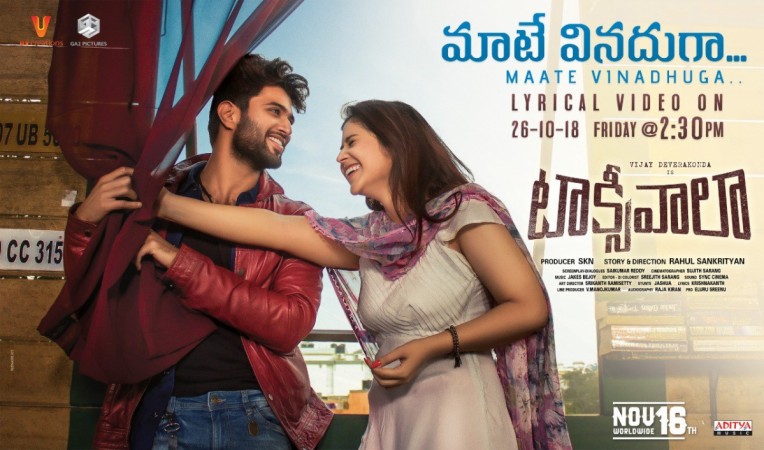 In addition, many celebs from the Telugu film industry came forward to support the team of Taxiwala. They informed their followers on social media that it is young talents team and they have put in a lot of work. Their efforts should be appreciated and encouraged by watching the film in the theatres. They requested to avoid watch its pirated copy. Their support was also of a great help for the team.
The makers released Taxiwala on November 17 to avoid its clash with Ravi Teja's Amar Akbar Anthony, which hit the screens on November 16. But some miscreant allegedly recorded the full movie during its screening a cinema hall and released it on torrents on the first day. A website run by notorious gang offers six different prints of the movie for free download.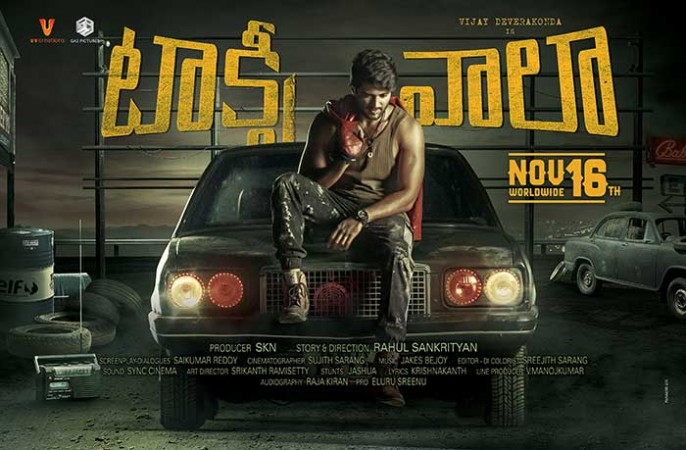 However, Taxiwala is a small budget movie and its theatrical rights were sold for low price even before the release of Arjun Reddy. Vijay Devarakonda mania helped it get a decent advance booking, which made good opening for the movie. The word of mouth boosted its collection on the following days.
Taxiwala has collected Rs 17.30 crore gross at the worldwide box office in two days. The movie has earned Rs 9.05 crore for its distributors. It has not only recovered their investments but also fetched profits to them. It was expected to earn more money for them in the coming days. But its piracy is posing a threat for them, as it is likely to take a toll on its collection at the box office.