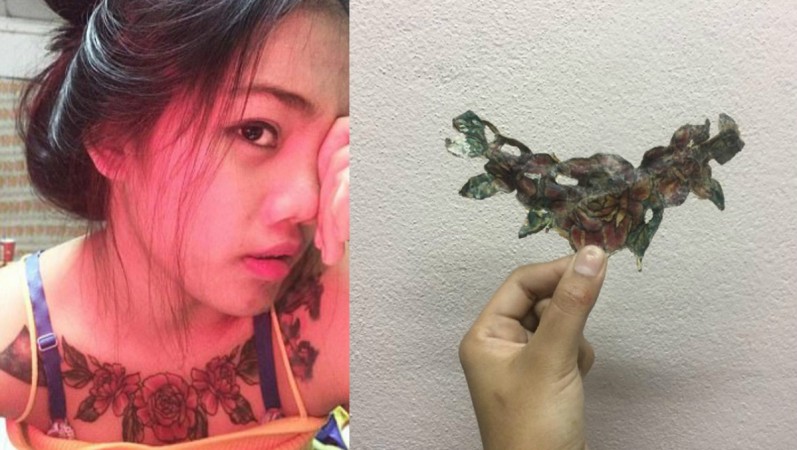 Have you ever got a tattoo or are you a person who has been dreaming of getting inked on your body? Then you have to read the shocking story of 21-year-old Thailand student Pasuda Reaw, whose tattoo removal went painfully wrong.
Also read: Forget diamond rings, it's time for wedding tattoos
Reaw had three roses tattooed across her chest, but she wanted to get rid of it to look more professional at work. To remove it, she tried the non-surgical approach, Rejuvi in Feburary, that soon became a nightmare as the area started itching and painful for her.
"I began the treatment and immediately it was itchy and hurting a lot. The skin has taken a long time to come off. It was like torture and I could not sleep. Laser is a lot of money but I wish I had done that. At times the pain of the itching and the scar were unbearable," she is quoted as saying by Daily Mail.
Ten days after the treatment, the area where her tattoo was removed started to fill with puss, and she pulled off the tattoo, which was gradually peeling off from her skin.
Though the tattoo has been removed, it has now a left a horrific pink scar on her chest.
The arts student has shared her few graphic photos of what happened to her on social media in order to warn others on how to be careful in future.
Check out more photos below:
Warning: Contains graphic photos
-