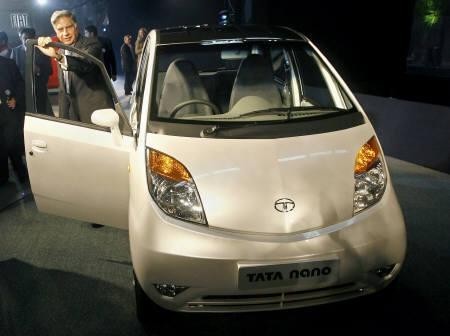 Tata Motors's cheapest car, Nano will hit Indian roads on 15 January with a new 'twist'. The company on Wednesday announced that new Nano with power-steering will enter the country's market in the New Year.
The power steering developed by ZF will free the car from its heavy mechanical steering which has been criticized time and again since its launch. The new avatar of Tata Nano with power steering will be called Nano Twist and will be launched in the market on 15 January, 2014. The latest reports say that the Nano Twist will be priced at 15,000 more than the current model.
Nano, a key player in Tata's auto offerings could not live up to the expectations of the Indian middle class due to many reasons including the cost of the car. Even though Tata tried to overcome the initial hiccups with the introduction of Facelift Nano in later years, the vehicle continued to register poor sales figures in the domestic auto market. Now with the introduction of the Nano Twist, Tata seems to be attempting to boost the sales of its least expensive hatchback in the sub-continent market. It is not clear whether Tata is planning to upgrade the model in terms of its other features and capacity.
At present, Nano is available in five variants which include Tata Nano STD, Tata Nano CX, Tata Nano LX, Tata Nano CNG CX and Tata Nano CNG LX. The petrol variant of the car is powered by a 0.6-litre MPFI engine, which churns out a power of 37.4 bhp and a peak torque of 51 Nm. The engine is mated to a four-speed manual gearbox.
Meanwhile, in an interview to CNBC channel, Ratan Tata, chairman emeritus of the Tata group, recently said that tagging Nano as the 'cheapest car' was unfortunate and it affected the car's sales. He also added that Tata might consider launching its small car Nano in some other country in a new avatar and bring it back to India with a new image.