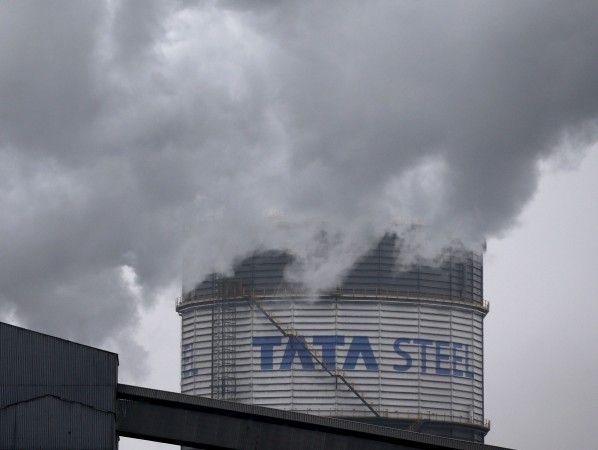 Private sector steel manufacturer Tata Steel witnessed a fall in its gross debt by Rs 1,159 crore in the second quarter (July-September period) of current financial year to Rs 84,316 crore on the back of favourable exchange movement.
However, its net debt level has increased by Rs 306 crore to Rs 75,563 crore during the quarter, the company revealed during an investor presentation.
Analysts have pointed out that debt reduction effort of the steel major is likely to be constrained by the falling operating income from Indian operations.
"On account of lower EBITDA (earnings before interest, tax, depreciation and amortization), we expect a scope of debt reduction to further curtail," Edelweiss Financial Services said in a research note.
In the just concluded quarter ending September, EBIDTA (operating income) from Tata Steel's Indian operations has declined. However, its group operating income has increased by 66 percent to Rs 2,992 crore.
Income per tonne of steel (EBITDA/tonne) for Indian operations declined to Rs 7,620 in the second quarter from Rs 10,455 in the first quarter mainly because of a drop in realisations, seasonal slowdown and ramp-up costs at its greenfield Kalinganagar plant. However, the company had reported price improvement in its European operations.
On steel demand scenario in India, Tata Steel said some green shoots are already visible. "Automotive industry continues to witness healthy growth though driven by the two-wheeler segment. Other steel consuming sectors such as consumer durables, railways and power transmission showed signs of pick up," the company said. It also said that import restriction imposed by the government on cheap steel products from China has created new export opportunities.