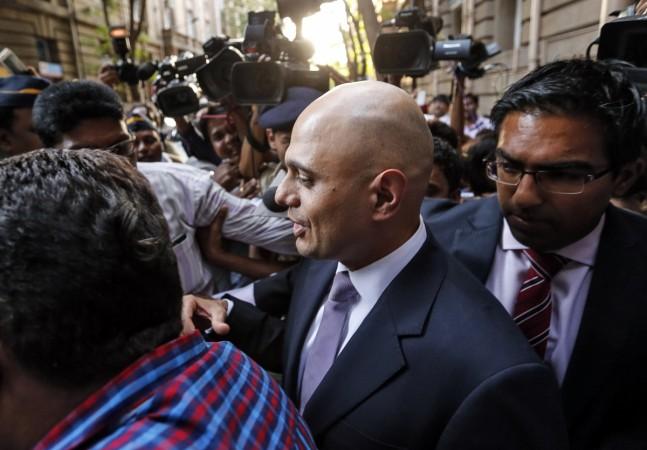 Tata Steel will officially put up its U.K. assets up for sale starting April 11, Britain's business secretary Sajid Javid said after his meeting with Tata Group Chairman Cyrus Mistry in Mumbai Wednesday. The U.K. government assured support to buyers, as it seeks to protect thousands of jobs in the country.
Javid and Mistry held talks in Mumbai after the former flew to India Tuesday and the two talked about "the details of the upcoming sales process and discussed timescales for any potential sale," according to the British government's Department for Business, Innovation & Skills.
"A number of people have already started coming forward and I think more will do so once the formal process begins," Javid reportedly said. Earlier this week, he held a meeting with Indian-origin businessman Sanjeev Gupta, who owns Liberty House metal group, on Tata Steel's U.K. assets.
While the Tata Group had earlier said it would leave the U.K. at the earliest, according to Reuters, the company assured the British government it would provide "reasonable" time for the sale process to be completed, Javid tweeted.
"Met with Tata Steel in India today. I'm determined to do all I can to secure a long-term viable future for U.K. steel and workers. Constructive and positive meeting. Formal sales process will begin by Monday - govt will do all it can to help secure a serious buyer," the British business minister said.
"No set time frame. Tata Steel will allow a reasonable period to find a buyer," he tweeted.
Tata Steel's exit from the U.K. is feared to affect nearly 40,000 jobs in the country, as it directly employs 15,000 people in the U.K. and deals with 25,000 other workers in the supply chain. The David Cameron government faced criticism from the Opposition over the potential crisis.
"Workers and their families face a worrying time, and our priority is to help those likely to be affected," Cameron had tweeted last week after Tata's announcement.
The Indian steel giant had cited high operation costs, weak demand as well as import of Chinese steel into Europe as reasons for leaving the U.K. Tata Steel's U.K. business, including the country's biggest steel plant at Port Talbot, is reportedly losing more than £1 million daily.