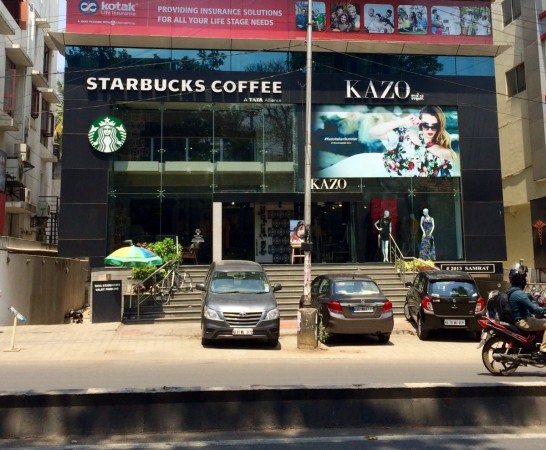 Tata Starbucks employees are being wooed with a benefit that many employees long for: five-day week. The employees (baristas) at Tata Starbucks coffee stores already enjoy two free drinks and free food. The latest is a move by the company is a step forward in employee engagement and talent retention.
From May 15, all the 1,200 employees of Tata Starbucks working at its 83 stores across India will be working five days a week.
What's more, they get to choose their weekly off.
"The five day work schedule marks a first-of-a-kind initiative for a food and beverage retailer in India," Tata Starbucks said in a statement. The company is a 50:50 joint venture between India's Tata Group and Starbucks.
No wonder, the employees are happy.
"It is definitely good for the employees, we are happy," Atul Inderyas, Assistant Store Manager of a Tata Starbucks outlet in Bengaluru told International Business Times, India Edition.
"Most of the employees are between the age group of 20-27...young people. Making it a 5-day work schedule will not be a burden as we do not have any fixed day off. It's flexible. The main aim is to increase efficiency and effectiveness. If any employee comes with a request, we are flexible to change the roaster and give them offs," he added.
In other countries where Starbucks, employees enjoy even more privileges. For instance, Starbucks China announced a monthly housing allowance subsidy to help China partners overcome the financial challenges of beginning their careers. In yet another initiative, Starbucks UK in 2015 launched the "Home Sweet Loan" programme wherein an interest-free loan is given to help partners pay rental deposits when they move into a new home.
Tata Starbucks also has its share of unique benefits for its employees. "We are entitled to three drinks and one food item free of cost every day," Indreyas said.
Sumitro Ghosh, CEO, Tata Starbucks, said the company recognises the significant role of its employees in the success of the venture.
"We acknowledge that our success would not be possible without the contributions our partners make on a daily basis to provide an exceptional third place experience for our customers and we are pleased to adopt a five day work schedule that also recognizes their commitments outside of their work," Ghosh said in the statement.
The move, according to Tata Starbucks, is in line with its goal of becoming an "Employer of choice in India".
Ready to join Tata Starbucks?