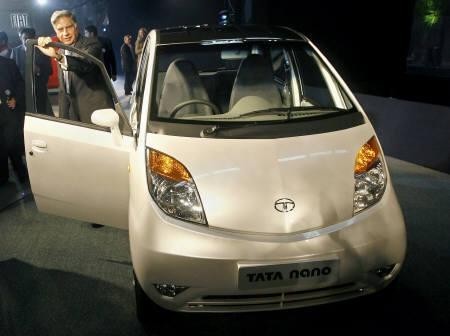 Tata Nano, the cheapest car ever, is reportedly going to get power steering in 2014, claim latest reports.
According to the report, Tata Motors is planning to revive its cheapest offering Nano in 2014 with power steering, as part of the company's new strategy. Nano, a car which was expected to become a 'people's car', failed in sales numbers when it hit the market. The car could not strike a chord with the domestic market due to several reasons, though its low pricing was one of the many factors projected prior to its launch.
And though Tata tried to overcome its initial failure in the market by modifying the Nano a number of times, all attempts ended in vain as the car failed to draw the crowd. However, if the latest report is to be believed, Tata is now getting ready to give another tryout with power steering.
Reports suggested the Nano with power steering would hit the market in January and the new upgrade would make the car slightly more costly than the current models. A CarWale report indicated the upgrade would make it costly by up to ₹10,000-₹15,000. It is not clear whether Tata is planning to upgrade the model in terms of its other features and capacity. The current petrol variant of Nano is powered by a 0.6-litre MPFI engine, which churns out a power of 37.4 bhp and a peak torque of 51 Nm.
Ratan Tata, chairman emeritus of the Tata group, recently said that labelling Nano as the 'cheapest car' was a mistake and it affected the car's sales. He also added that Tata might consider launching its small car Nano in some other country in a new avatar and bring it back to India with a new image.
"Maybe it (Nano) gets launched in another country like Indonesia, where it doesn't have the stigma and the new image comes back to India. Or maybe as a changed product that gets marketed in Europe. There's a lot of interest in Nano outside India," Tata said in an interview on CNBC's Managing Asia.