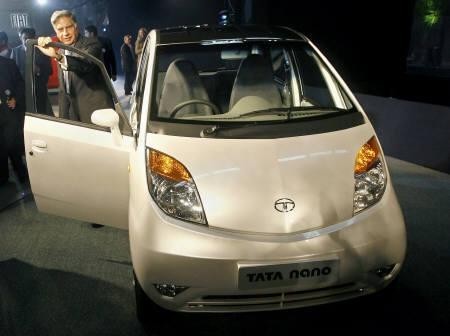 Tata's cheapest car Nano may not be a fortune changer of the marker in the Indian market, but the emerging reports on web suggest that Tata is not ready to throw in the towel just yet. If recent reports are to be believed, Tata has bigger plans for its second generation Nano, which will see a number of changes in terms of styling as well as engine.
Ratan Tata, Tata Group's Chairman Emeritus, speaking to Europe AutoNews, confirmed that the new-generation Nano will hit the roads with a more powerful engine and upgraded features. The model will also be carrying a higher price tag than the current generation as the maker of the least expensive car believes that one of the reasons the model failed in the market is the negativity associated with being "seen in the cheapest car."
Currently, the petrol variant of the car is powered by a 0.6-litre MPFI engine, which churns out a power of 37.4 bhp and a peak torque of 51 Nm. The engine is mated to a four-speed manual gearbox.
With the launch of next generation Nano, Tata is hoping to reposition its Nano in the domestic market. However, Tata maintained that the current Nano will continue to be in the company's India portfolio along with the new one.
Nano, which was expected to capture the common man's taste in the domestic market, had a crash-landing in the country. Even though the maker of the car made numerous attempts to revive Nano's market in the sub-continent, the effort did not yield good result. Tata is also looking at the possibility of Nano's market in other countries such as Indonesia and some African nations.