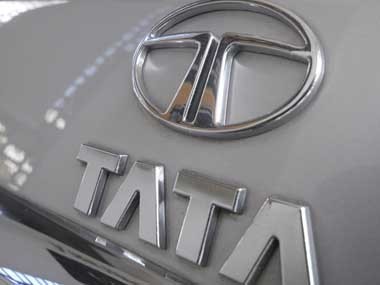 Following the suit of other car makers in India, Tata Motors announced a price cut across all its models after the announcement of a reduction in excise duty by finance minister P Chidambaram.
Now with the latest price revise in the country, Tata's cheapest offering Nano will become cheaper by ₹8,000 and other models of the company will also enjoy the price cut ranging from ₹7,000 to ₹45,000. Tata's Safari and Safari Storme will now be available in the domestic market with a price cut of ₹35,000 and ₹45,000 respectively.
The Indica eV2 GLS of Tata is now priced at ₹3.85 lakh and the Indica eV2 GLX variant comes for ₹4.11 lakh. The diesel and petrol variant of the Indica eV2 now will enjoy a price cut of ₹7,000 and ₹15,000 respectively.
Tata Nano, the world's least expensive car has now become more affordable as the base variant of the car now comes at a price point of ₹1.41 lakh from the earlier price tag of ₹1.5 lakh. The Nano Twist XT, the recent offering of Tata with power steering is now cheaper by ₹7,000.
Tata is the latest to join the club. Companies like Maruti Suzuki, Mahindra & Mahindra, Ford, Volkswagen and Hyundai have also revised the prices of their vehicles in the domestic market.
Meanwhile, Tata posted a decline of 5.56 per cent in sales to 39,951 units for the month of February. The domestic passenger vehicle sales zoomed to 11,325 units in February, from 10,613 units in the corresponding month last year.
Tata Motors sold 9,026 units of Nano, Indica and Indigo cars and 2,299 units of Sumo, Safari, Aria and Venture vehicles, the company told PTI.