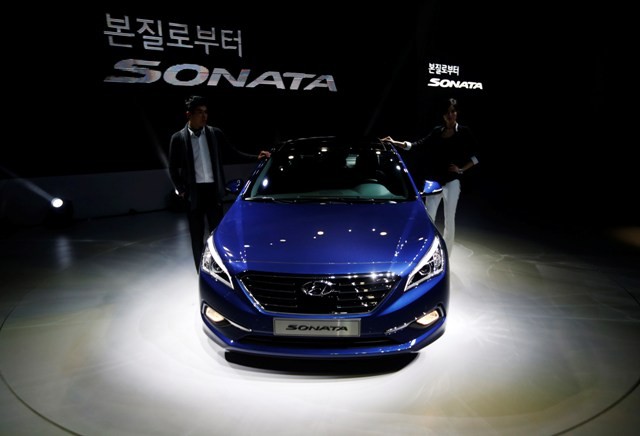 Tata Motors posted a 29.6 percnet decline in its total vehicle sales for the month of March.
The company has sold 51,184 units in March as against the 72,712 vehicles in the same month last year. The domestic passenger vehicle sales of Tata plunged to 45,996 units in March 2014, from 69,160 units in the corresponding month last year.
While the sales figures of Nano, Indica and Indigo cars stood at 9,761 units, the company sold 2,879 units of Sumo, Safari, Aria and Venture vehicles last month. The domestic sales of the commercial vehicle segment declined by 41.28 percent to 33,356 units from 56,813 units in the corresponding month of the previous year.
Despite the price cut and the other freebies offered in the domestic market, the automobile companies in the country have ended the fiscal year (Fy14) on a sour note. For the fiscal ended 31 March, 2014, the car makers in India posted a decline of 4.4 per cent for 2013-14.
While Tata recorded sales of 566,695 units for 2013-14, Korean car maker Hyundai saw a decline of 0.9 per cent to 380,253 units. The country's largest car maker Maruti reported 5.5 percent decline in total sales for the month of March. However, during 2013-14 financial years, the Maruti registered 3.4 per cent growth in its sales from 8,61,337 cars during the previous fiscal (2012-13).
Maruti's total vehicle sales in March stood at 1,13,350 units, as against the 1,19,937 units in the corresponding month last year. The domestic sales of the company witnessed a dip of 5.2 percent in the month of March 2014, as against 1,07,890 units in March 2013. The export of the company declined by eight per cent to 11,081 units in March against 12,047 units in the corresponding month last year.
Car makers like Ford, Honda and Nissan are the few players in the domestic who witnessed lift in sales in the last month. While Honda posted highest ever monthly sales in March 2014, recording 83.4 per cent increase in its domestic sales at 18,426 units, Japanese car maker Nissan yielded over three fold increase in its sales on the back of its Datsun Go hatchback sales.
(Edited by Vanilla Sharma)