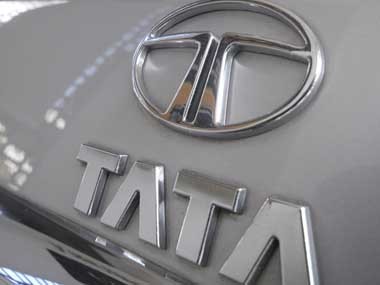 Tata Motors, India's fourth-largest passenger vehicle maker, is understood to be manufacturing two new cars, which are expected to roll out in 2014.
The company has been staying away from new launches for the past three years but it now seems they gearing up to take on the challenges of the market once again. According to reports, Tata will launch a compact sedan and a hatchback at the Auto Expo in February and the new models are likely to fall in the price brackets of ₹4.75 lakh and ₹7.5 lakh.
Latest reports suggest that the models would come equipped with brand new features. At present the specifications of the new cars are scant, however, sources close to the development suggest that the models have been codenamed Falcon 4 and Falcon 5. It is also said that the company is planning to export these models to other markets, such as South Africa, Indonesia and Thailand.
"Our customer is a global customer and our products are designed to deliver the best in class performance, driving dynamics, design, infotainment and connectivity. These are well designed and adopted for the global markets," a senior Tata Motor official told the Economic Times.
It was earlier reported that Tata Motors is planning to replace some of its current models in the market. Refuting this claim, Ranjit Yadav, president (passenger vehicle business unit), Tata Motors said, "We are not looking to replace any of our current brands. There are opportunities and spaces for us to address. These are high-performance vehicles, with a differentiated feature and new driving dynamics," as quoted by the Business Standard.