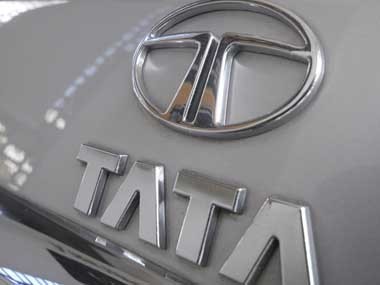 Tata Motors on Wednesday announced the launch of its new CNG variants of the Tata Indigo and Indica in India.
The company which first showcased the two models at the Horizonnext event in June 2013 will sell the two in six markets, which include Delhi, Maharashtra, Gujarat, Uttar Pradesh, Andhra Pradesh and Tripura. The cars Tata Indigo emax and Tata Indica emax are the latest addition to Tata's emax series.
Both cars come in GLS and GLX versions and are powered by the 1.2 litre 4-cylinder engine, which can churn out a power of 65bhp. The petrol-CNG engine is expected to give a mileage of 24.6 km/kg on the Indigo and 23.7 km/kg on the Indica.
"CNG is gaining momentum in the Indian automobile market and we are happy to announce expansion of our CNG portfolio. The introduction of the new variants comes as an essential step that underlines our commitment to be a sustainable automotive player," PTI quoted Ankush Arora, Sr. Vice President, Passenger Vehicle Business Unit (Commercial), Tata Motors Ltd.
"At Tata Motors, the core philosophy behind the launch of every new vehicle is anticipating what our customers need and blending it with the best-in-class technology and design engineering. Besides offering exciting new features, these cars will be backed by an engaging purchase experience and advanced technology to be an economic, friendly choice for consumers. This helps us arrive at an end product that suits the inherent automotive needs of our customers in a holistic way," Arora added.
The Tata Indigo emax comes with a price tag starting at
4.99 lakh and goes upto
5.27 lakh (ex-showroom Delhi), while the new Tata Indica emax falls in the range of
3.99 lakh to
4.26 lakh (ex-showroom Delhi).
Earlier reports suggested that Tata will also launch two new models at the Auto Expo in February and the new models are likely to fall in the price brackets of ₹4.75 lakh and ₹7.5 lakh. The models have reportedly been codenamed Falcon 4 and Falcon 5 and would come equipped with brand new features.