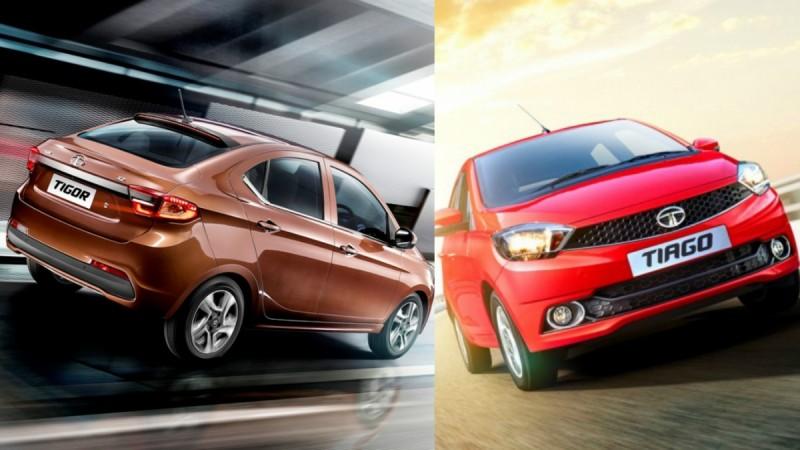 Tata Motors has hiked prices of some its passenger car range from Rs 5,000 to Rs 17,000 with effective from May 1. The increase is price is applicable on Tiago, Hexa, Zest and Bolt models. The prices of the new launch of the company, Tigor, have been left untouched in this revision.
Also read: Tata Tiago bookings cross 85,000; but how many units have been sold so far?
The petrol variants of Tiago have become expensive by up to Rs 6,152 after the revision, while diesel variants are now dearer by Rs 7,263. The hatchback is now priced in the range of Rs 3,30,435 to Rs 5,84,952, ex-showroom Delhi. Prices of the newly-launched Hexa SUV have also gone up by up to Rs 17,327, depending upon the variant.
Prices of the Bolt hatchback have been hiked by up to Rs 5,331 and Zest compact sedan by up to Rs 6,294. The Bolt hatchback is now priced from Rs 4,78,695 to Rs 7,43,282 and Zest will cost between Rs 5,29,665 to Rs 8,74,065, ex-Delhi.
Tata Motors has posted 23 percent increase in its passenger vehicle sales in April as compared to the same period last year. Riding on the new models such as Tiago, Hexa and Tigor, the company sold 12,827 unit vehicles last month.
Tata Motors, which was once the third-largest passenger vehicle manufacturer in the country, had slipped to the fifth position due to a slowdown in terms of sales in the industry between 2012 and 2015. Lack of major car launches had also deepened the misery.
The company has started recovery of its passenger vehicle business with the launch of Tiago in April 2016. Tiago gave the much-needed reboot to the company's domestic sales while Hexa and Tigor followed suit.
Tata Motors is now aspiring to become the third largest carmaker in the country again by the end of this decade.