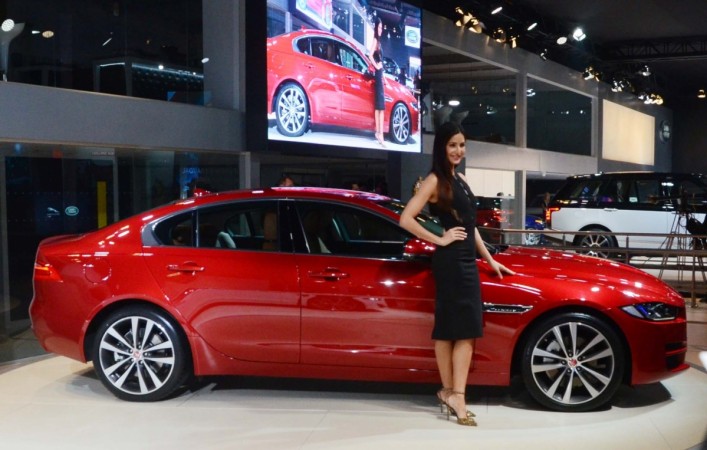 Tata Motors reported 16 percent rise in global vehicle sales at 86,288 units in August and 13 percent increase for the period April to August on a year-on-year basis. However, global commercial vehicle sales remained flat in August, the company said in a statement.
The company sold 42,260 units of luxury brand Jaguar Land Rover last month, up 28 percent from 33,103 cars sold in August last year. Jaguar and Land Rover sales in August stood at 13,038 and 29,222 units, Tata Motors said.
Cumulative sales of Jaguar Land Rover rose to 2,17,009 units for the five-month period ended August 2016.
In the commercial vehicle segment, Tata Motors sold 30,184 units in August as compared to 29,683 vehicles last August; cumulative sales for the April to August period this fiscal stood at 1,55,296 vehicles, an increase of 6 percent over the corresponding period last financial year.
The global volume sales in the passenger vehicle segment rose 25 percent to 56,104 units in August from 44,956 in August 2015 and five-month cumulative sales grew 18 percent to 2,76,896 cars.
Cumulative global sales for April-August 2016 stood at 4,32,192 units, up 13 percent over the year-ago period.
Tata Motors shares closed at Rs. 573 apiece on the Bombay Stock Exchange on Friday, down 1.98 percent from their previous close. Over a three-month period, the stock has appreciated 25 percent, based on the closing price of Rs. 457.20 on June 10.
Domestic car sales witnessed a growth of 9.53 percent in August, to 1.78 lakh units from 1.62 lakh vehicles last August. Two-wheeler sales grew 26.32 percent to 16.49 lakh units while the commercial vehicle segment posted a muted growth of 1.53 percent at 52,996 units, according to industry body, the Society of Indian Automobile Manufacturers (Siam). Overall vehicle sales in India stood at 20.10 lakh units in August, up 23.72 percent from 16.25 lakh vehicles.
Industry analysts feel sales are likely to remain buoyant in the coming months on account of a slew of positive factors such as good monsoon, festivals and more money in the hands of government employees, thanks to salary arrears and enhanced pay as recommended by the 7th Central Pay Commission.