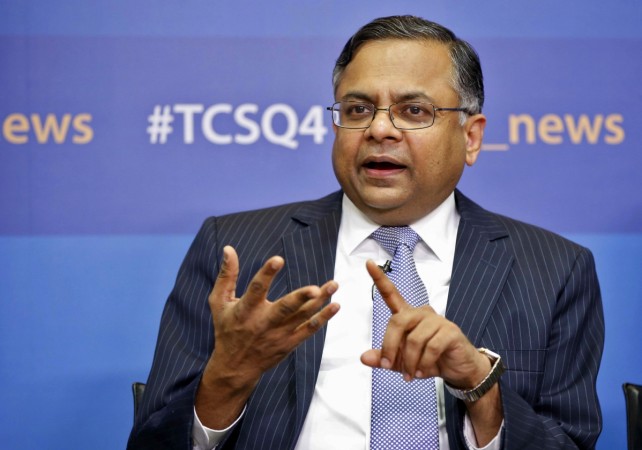 Listed entities of Tata Group, which ended up with a market capitalisation of $131.6 billion as of Friday closing prices on the stock exchanges, could see gains in the future, thanks to a strategy by Tata Sons chairman N Chandrasekaran and his team. Tata Sons is the holding company for the business conglomerate.
The increase in valuation could be as high as $10 billion, according to the Economic Times that cited a note by Swiss financial services firm Credit Suisse.
Also read: TCS to increase Bhubaneswar unit's employee capacity by 3,000
The listed entities have a presence across sectors, ranging from automobiles, metals, information technology, to financial services, consumer goods, hospitality and retail. The top three firms from a market capitalisation perspective are Tata Consultancy Services (TCS), Tata Motors and Tata Steel.
Other companies include Titan, Tata Chemicals, Voltas, Trent, Tata Global Beverages, Tata Power, Tata Communications and Indian Hotels Company.
"Execution is where the new team can differentiate itself. Tata Motors can benefit from better India execution, Tata Steel from improving returns in Europe and growth in India, Voltas from a greater focus on its consumer business and Titan from the domestic consumption theme," the daily quoted from the note.
Chandrasekaran took over as chairman of Tata Sons in January following the abrupt ouster of Cyrus Mistry last October that triggered a bitter boardroom battle at one of the most-respected business houses of India.
"He is the first chairman from outside the shareholding families and has a stellar track record of leading TCS for seven years. He, with his new team, can provide renewed energy at the top, in our view," Credit Suisse said in its note, according to the Economic Times.