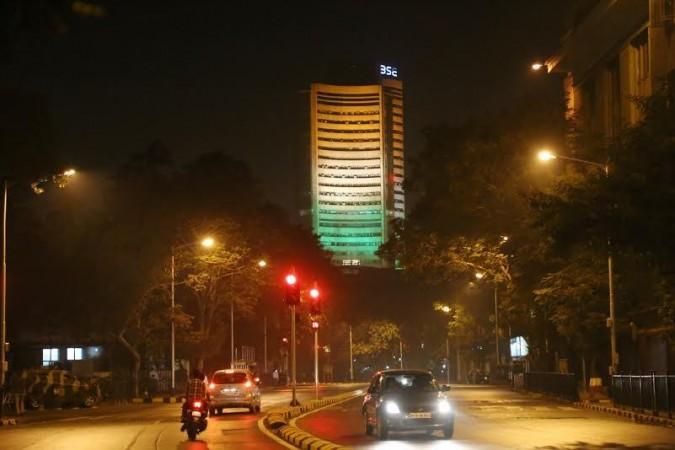 The Tata Group has suffered an erosion of Rs 50,450 crore in the market capitalisation of its listed entities in just over a month, reflecting the sharp fall in stock markets in India and across the globe.
Seventeen listed companies of the Group had a combined market capitalisation of Rs 7,00,912 crore, based on the closing prices as on 22 January, 2016, down 6.71% from Rs 7,51,362 crore as on 17 December, 2015.
During the same period, the Sensex has plunged by 5.30%, from 25,803 on 17 December, 2015, to 24,435 as on 22 January, 2016. The Sensex and Nifty witnessed a sharp correction in the past few days on account of a slowdown in China's economy, the depreciation of the Chinese yuan and a fall in crude oil prices, triggering a wave of global sell-off in stock markets.
The Group has 24 listed companies but the figures of some of the companies were not available for comparison, especially those like Mount Everest Mineral Water, the shares of which were not traded in the last 30 days on the BSE.
The diversified Group's listed companies include TCS, Tata Motors, Tata Steel, Tata Power, Tata Communications, Voltas, Tata Global Beverages, Indian Hotels and Tata Coffee.
The Group in all has over 100 companies that operate in over 100 countries, according to its website. In 2014-15, the Group's combined revenues stood at $108.78 billion.
In December last year, Mukund Rajan, member of the conglomerate's group executive council and brand custodian at Tata Sons, had said that the Group plans to increase its market cap to $350 billion by 2025.
"By 2025, if we want to be amongst the 25 most valuable companies in the world, the number we would need to hit would be around $350 billion," Rajan had said.
Overall, these companies employ over 600,000 people.