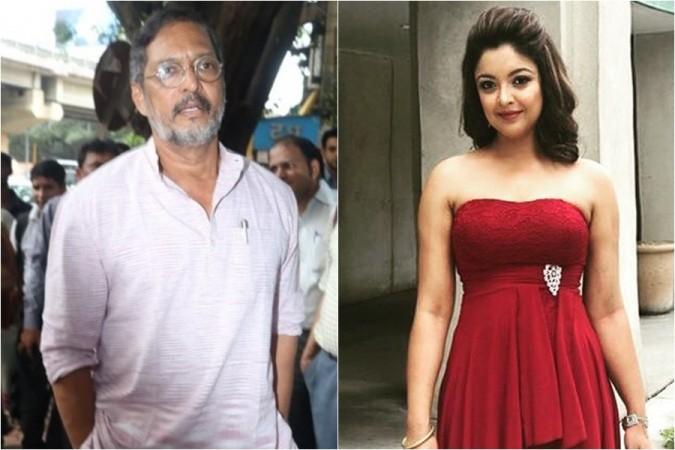 Nana Patekar's ongoing tussle with Tanushree Dutta has not only got Bollywood by a storm, but the veteran actor's friends from the industry are also reportedly in a state of dilemma.
While a number of celebrities from the B-Town have spoken in favour of Tanushree and extended support to her, a few others refused to take sides or comment on the issue.
Celebrities like Amitabh Bachchan and Salman Khan, who refused to make any comment on Tanushree accusing Nana of sexual harassment, have been vehemently slammed on social media for not taking a stand on such a serious issue.
Hence, Nana's friends are reportedly confused if they should speak in favour of the veteran actor or they should stand against him. Apparently, both ways they will be in an uncomfortable situation, according to a report in Bollywood Hungama.
The report also stated that a few people from the industry are of the opinion that Nana is guilty and should be punished, while some believe that he is a good person.
"The industry is sharply polarised. One section feels Nana must be named and shamed. Another feels he's not bad-hearted, just hot-tempered. For that, he can't be sent to jail," the report quoted a source as saying.
The report further stated that Nana has been trying to gather as much support from the industry as possible.
While Tanushree has been making serious charges against the senior actor through various interviews, Nana is supposed to hold a press conference in a couple of days, where he has promised to answer all the questions from the media.
The entire controversy started after the actress alleged that Nana misbehaved with her and sexually harassed her for refusing to pull off some alleged lewd dance steps with him on the sets of a 2008 film.
She had also alleged that Nana's supporters attacked her car when she tried to leave the set. A video shows her car being attacked by a mob.